Profiting from online content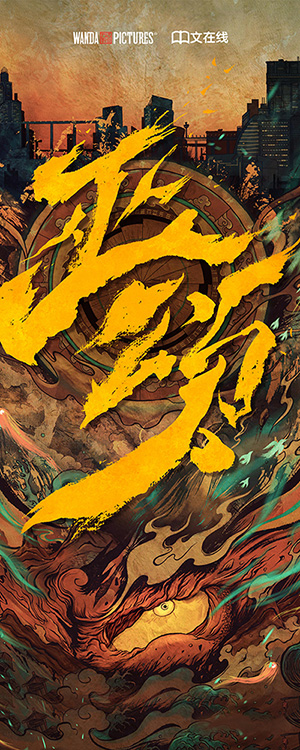 With the growing number of internet users, digital content producers are looking for new ways to transform hit online novels into enduring franchises.
Wu Song, a fantasy epic - which made the writer Liu Wei, better known by his pseudonym Xue Hong, the first online writer to earn more than 1 million yuan ($147,000) annually - exemplifies this trend.
Wu Song which roughly translates as "Ode to Wu", refers to a clan of giants who possess supernatural powers and deem peacekeeping as their inherited duty in China's first dynasty Xia, which ruled the country for around four centuries nearly 4,000 years ago.
The story is about a secret agent, who through a series of twists and turns becomes the most influential warrior in the Xia empire.
Meanwhile, the ChineseAll Digital Publishing Group, one of the country's largest online content publishers, recently said it had teamed up with Wanda Pictures, the film arm of the Dalian Wanda Group, to turn the novel into a movie franchise comprising three feature-length movies and six series within a decade. The franchise will also be included in Wanda's plans to build a Chinese version of Disneyland.
Separately, Wanda launched its Qingdao Movie Metropolis earlier this year, a 50-billion yuan project which comprises an indoor theme park with entertainment facilities inspired by blockbuster film franchises.
For instance, the park has a roller coaster inspired by Nezha, a three-headed, six-armed deity from the Ming Dynasty (1368-1644) novel Feng Shen Yan Yi (Creation of the Gods), which will be made into a three-installment film series by the ethnic Mongolian director Wuershan.
Speaking about how Wu Song's characters can be used in theme parks, Zhu Ze, the vice-president of the culture and entertainment business at ChineseAll, says: "It features a lot of creatures such as pixiu (a lion-shaped beast from Chinese mythology which can turn calamities into blessings) and entertainment facilities based on such creatures will work in a theme park."
In a related development, ChineseAll is also working on changing the way novels are typically adapted into movies and TV dramas.
Now, it takes a team of around 10 people, most of whom are veterans from the film and television industry, to write the plot and characters of a franchise.
"We call them 'structure establishers'. And their job is to help make an online novel more easily adaptable into a screen production," says Zhu.
Usually, an online novel is much longer than a feature-length film script, and it is difficult for a tale like this to be recreated into film due to budgetary and technological constraints. So, creating the structure of a franchise allows the story to be used in different formats - like a movie, an online game, a television drama or a comic book.
Figures from the China Writers Association show that as of the end of 2017 online literature readers numbered 378 million, accounting for nearly 49 percent of the country's entire group of netizens.
And among them, those who used smartphones to read fiction was 344 million, showing that the cellphone screen is now the dominant medium for online readers.
Zhu says that this trend has also pushed writers to adjust their methods of penning novels, to make paragraphs shorter and add more twists to their tales.
As for ChineseAll, it is also involved in the production of serials adapted from online novels, such as Age of Legends, about a street vendor-turned hero; and The Rise of Phoenixes, a romance between a prince and the exiled daughter of a high-ranking officer set in ancient China.