Back in the limelight
Share - WeChat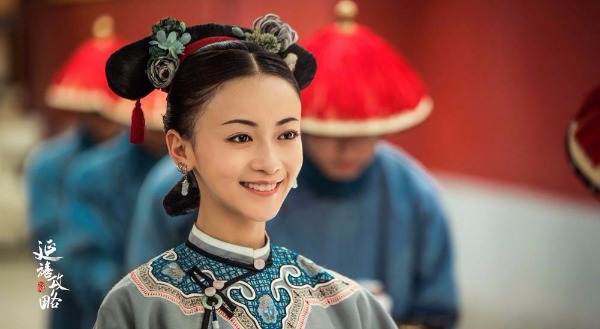 Traditional art forms such as Dashuhua shows and velvet flowers are adding authenticity to new historical dramas, Fang Aiqing reports.
Traditional Chinese culture is flourishing on screen, as ancient costumes, food, etiquette and lifestyles are increasingly appearing in hit TV and online dramas.
In the recent online series Story of Yanxi Palace, forms of intangible cultural heritage such as Kunqu Opera, embroidery and kesi, a silk-weaving technique, play out in close succession.
The series focuses on harem life during the reign of Emperor Qianlong (1711-99) in the Qing Dynasty (1644-1911), telling the story of how heroine Wei Yingluo rose from being a lowly maidservant to the position of a royal concubine.
With a total of more than 14.5 billion views by Aug 29 according to Maoyan, a Chinese film database, the series has sparked heated discussion online, not just about the storyline but also regarding the panoramic locations and detailed props that highlight traditional culture.
In Story of Yanxi Palace, one of the emperor's noble consorts invites folk artisans to rehearse a performance of the art form Dashuhua, or "striking iron flowers", to prepare for the birthday celebrations of the emperor's mother.
It's the first time that Dashuhua, the provincial intangible cultural heritage from Hebei with a history of more than 500 years, has been presented in a Chinese TV drama.
Most Popular