Velvet flower headwear in hit online drama turns heads
Share - WeChat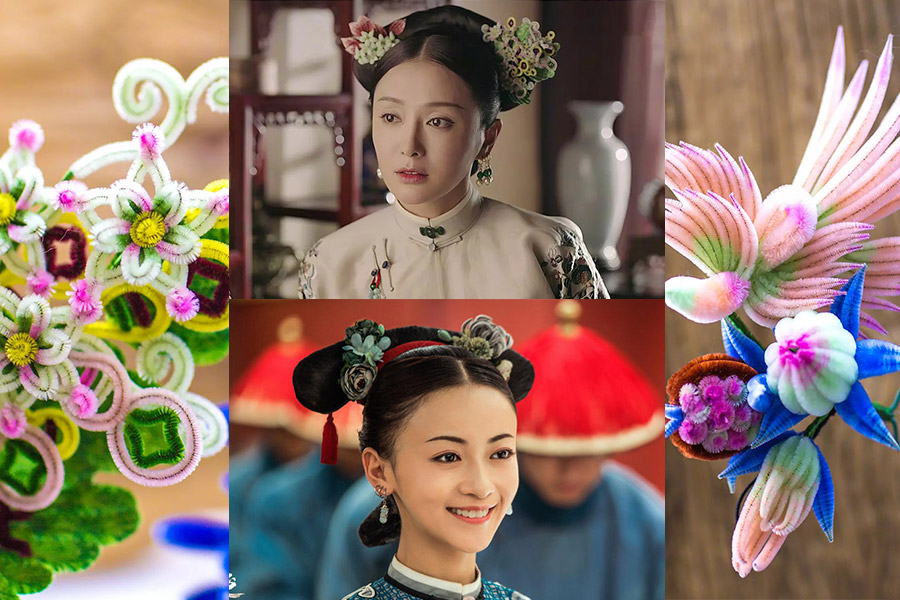 Story of Yanxi Palace online series has swept the internet in less than a month. Set in the Qing Dynasty imperial harem, it tells the story of Wei Yingluo transforming herself from a lady-in-waiting into a royal concubine, mother of the future emperor.
Many viewers praised the story, because unlike the usual amicable heroines, Wei fights fire with fire and outmaneuvers her opponents.
Apart from the story, they also lauded the costume design. Based on historical documents or antiques housed in the Palace Museum, each adornment is created according to the preferences of concubines.
Velvet flower headwear is frequently used by the main characters, especially by Empress Fucha and the heroine Wei Yingluo. It is said in Manuscript of Qing Dynasty History that the empress practiced frugality and loved velvet flowers without pearls or jade.