Royal Style: The jewelry of the Qing court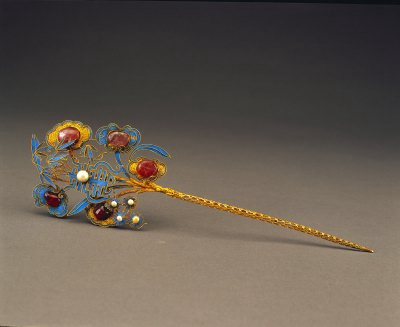 The interpretation of film and television works often leads to endless disputes about the truth of history. A special exhibition of four years' preparation, "Empresses of China's Forbidden City: The art and life of the empresses of Qing Dynasty", is on display at the Peabody Essex Museum in Boston, US, covering the archetypes of historical characters in the popular Chinese TV series "Story of Yanxi Palace" and "Ruyi's Royal Love in the Palace".
"This exhibition is not only a collection of treasures from the Palace Museum but also a collection from many American museums," said Shan Jixiang, director of The Palace Museum.
"When the precious collections of different museums converge in the same cultural palace, the diversity and richness of history and culture will be displayed in front of the audience," Shan added.
The following two sections will give you a glimpse of the jewelry of the Qing court.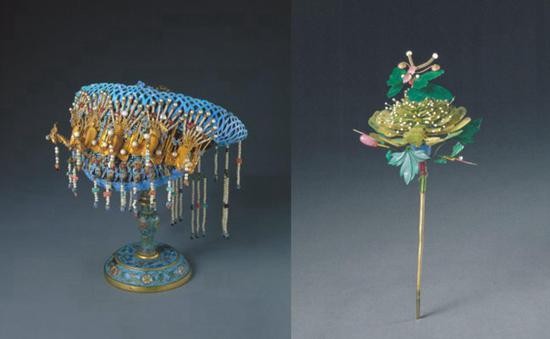 Unparalleled Elegance
In the historical records and archives, the imperial concubines were often shrouded in the light of the emperor, so files about court women in the Qing Dynasty are far less than those of the male, especially compared with the emperor.
But people still can catch their elegance from their court jewelry. Jewelry is not only appreciated for its gorgeous radiance but is also used to reveal the demeanor of its wearers.
In the Qing Dynasty, the Manchu people formed a distinct group in society. During their daily lives, Manchu women wore a particular Liangbatou (two-bundle hairstyle), which was adorned with various hair ornaments and pins.
However, The rarity of gems was not the most important consideration for jewelry. Since the jewelry of the Qing court was not designed to merely express the beauty of materials but instead their moral connotations.
Such as the Dong pearls, always known for Empress's ornaments. Because they were highly esteemed due to the fact that they came from the ancestral homeland of the Manchus.