Domestic animated blockbuster Ne Zha to sail overseas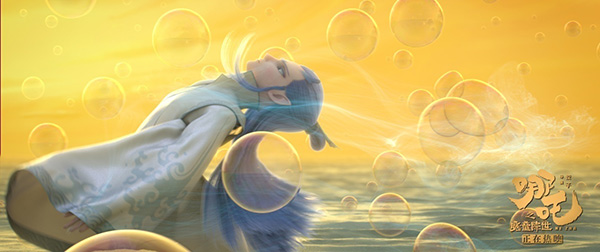 Written and directed by first-time feature filmmaker Yang Yu, also known as Jiaozi, the film tells of Ne Zha, a boy deity born as a social outcast because of a divine prophecy that he would destroy the world. He tries to reverse his predetermined fate and change people's views of him by choosing good over evil and becoming a true hero.
Built on a successful adaptation of Chinese mythological tale and excellent word-of-mouth, the film - the first Chinese animated film made in the IMAX format - is proving to have long legs at the box office, eclipsing all other movies released in the same period.
With a total box office of 4.1 billion yuan ($582 million) and counting, Ne Zha is the highest-grossing animated feature ever in China, and the fourth-largest theatrical release in the country's box office history.
Many industry pundits believe the film, whose screening period has been extended through Sep 26, is sure to outpace Avengers: Endgameto be the third-highest earner at the Chinese box office.
Yang Xiaoyu contributed to this story.