'Spider-Man: Far from Home' leads Chinese mainland box office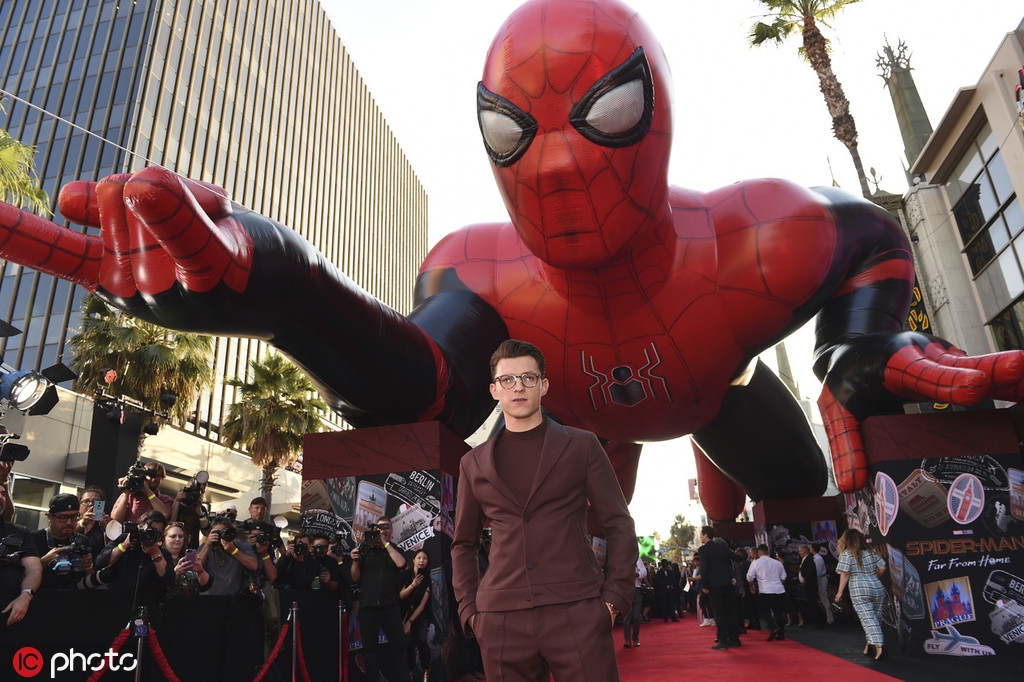 BEIJING - "Spider-Man: Far from Home," the latest installment of the Marvel Cinematic Universe, led the Chinese mainland box office on its opening day Friday, the China Movie Data Information Network said Saturday.
A sequel to the 2017 film "Spider-Man: Homecoming," the blockbuster grossed over 223 million yuan (around $32.48 million), accounting for a bulk of the mainland total of 262 million yuan, and leaving a huge gap between itself and the runner-up "Spirited Away."
The Oscar-winning Japanese film raked in 19.3 million yuan on Friday, taking its total box office sales to 314.08 million yuan.
"Toy Story 4" ranked third with a daily box office of 6.15 million yuan.