US seafood restaurant chain opens new outlet
Share - WeChat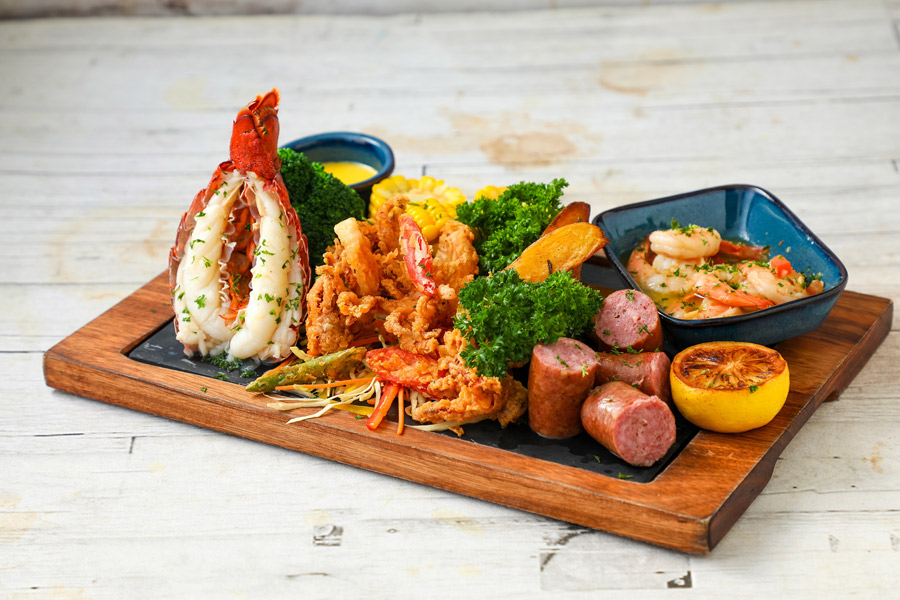 "Here, fresh lobster meat is stir-fried with aromatic Sichuan red chili and crunchy cashew nuts to create layers of flavor that will wow the taste buds," says Panagiotis.
Hawaiian coconut shrimp in a crispy coconut coating served with signature pina colada sauce is a must-try, the chef says, "because it's exactly the same product you will find anywhere in the world."
Red lobster salad, white wine and roasted garlic mussels, and New England lobster and shrimp roll are some other classics on offer, and pair well with Red Lobster's signature cocktails, like the Shrimp-wreck Mary or the Lobsterita.
The portions at Red Lobster are large, as Panagiotis prepares them for people to share in groups, which he says follows the American style.
The first Red Lobster opened in Lakeland, Florida in 1968. It has grown internationally over the past decade, with 750 restaurants in 12 countries, including Kuwait, Japan, Brazil, Malaysia and Mexico. The Beijing restaurant is the second one in China after Shanghai.
Kim Lopdrup, the CEO of Red Lobster, says the chain was encouraged by the support and popularity of Red Lobster in Shanghai, and is delighted to be expanding to Beijing.