Kiki noodles suits China's diners to a tea
Share - WeChat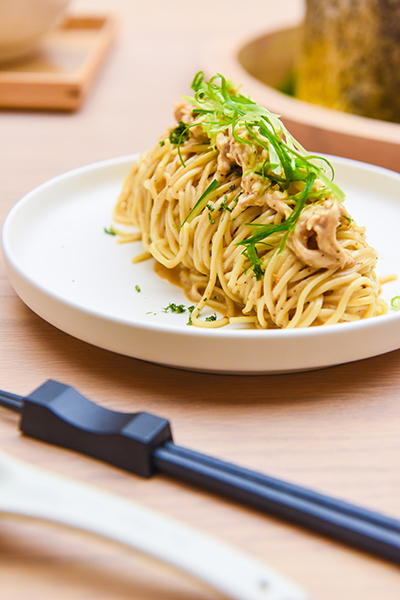 After garnering hundreds of posts from celebrities and fans over the past year, diners in Shanghai can finally enjoy Kiki noodles and Kiki tea.
In 1991, the first Kiki restaurant was founded in Taipei, specializing in combining Taiwan flavors and cooking techniques with Sichuan cuisine. Last March, the first Kiki Noodle Bar opened in Taipei, and six months later, Kiki Tea opened in Hong Kong.
Finally, in June, people on the Chinese mainland were able to get their first taste of the popular food phenomenon when Kiki Noodle Bar and Kiki Tea opened in Hong Kong Plaza, in the heart of Shanghai. Three new noodle dishes were specially created by Hong Kong chef Howard Cai and Japanese two Michelin-starred chef Mitsuru Konishi to celebrate the opening.
"We are presenting Taiwan-style Sichuan cuisine at Kiki, which is less spicy and less oily, and does not have such a strong flavor," says Huang Honghong, manager of Shanghai Kiki Noodle Bar.
"And we turn traditional Sichuan dishes into snacks which can be easily enjoyed by one person."
All the noodles are made in their factory in Taiwan, and require exposure to the sun for 48 hours as part of the manufacturing process.
Mitsuru Konishi's creation of noodles mixed with de-boned chicken and sesame sauce is the most popular dish, and incorporates both his French and Japanese culinary backgrounds.
Most Popular