The picture of patience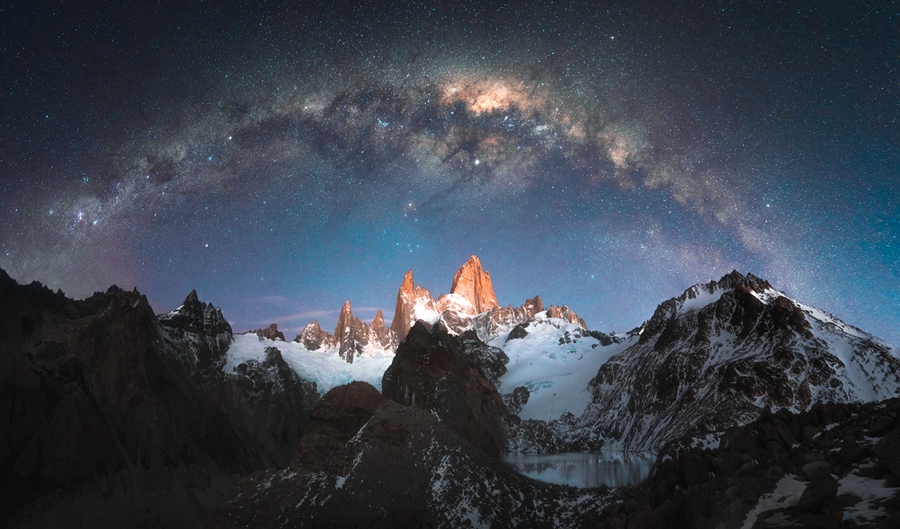 Greenland's many shades
"Nature is unpredictable in how she shows herself, be it through the weather, its colors or animals, and it is also unique physically-every country, every mountain view and every tree is distinctive. This makes it perfect for artists who want to capture this with a camera to come back with a unique shot," says Rive, who is also a frequent visitor to Greenland.
In 2016, Chu saw a selection of photos of Greenland taken by Rive and found the Arctic landscape captivating. A year later, when Rive showed an interest in collaborating with a Chinese photographer, Chu was keen to make contact.
In September 2017, Chu embarked on a 10-day trip to Greenland with Rive, marking his first visit to the place. He then stayed on for six more weeks with a Chinese friend, packrafting along the fjords in south.
During their time there, they each carried a 23-kilogram knapsack and explored many uninhabited islands-they hitched a ride on a fishing boat to an island 80 kilometers away and explored it by paddling their inflatable kayaks around its coast. To reduce weight, they buried food on the beach and took only what they needed for their excursions.
"We drank filtered water, boiled porridge and ate canned meat and dried vegetables," says Chu.