The picture of patience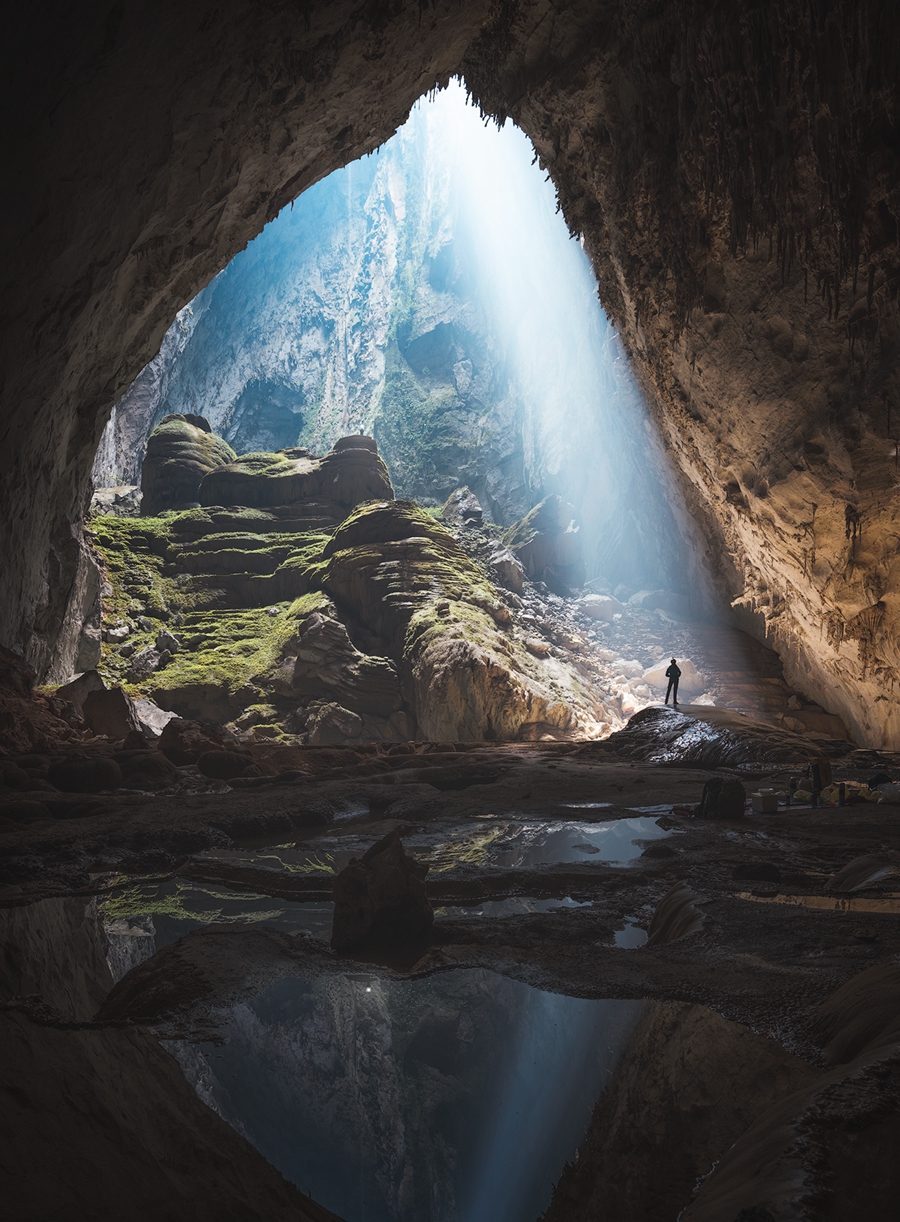 After working for three years, Chu decided to quit his job and become a full-time photographer, and returned to Chongqing. He says he made ends meet by doing photography-related work, such as running training courses, doing commercial photography, and organizing related trips.
Within a few years, he became an established photographer, publishing a book in 2018 about the postproduction of landscape photos. A decade ago the longest trip he made was the 700 km from Chongqing to Xi'an in Shaanxi province, but now he has climbed "snowy mountains up to 6,000 meters high and explored caves 300 meters underground".
He is open to sharing his experiences and regularly offers tips on his social media accounts. He once recalled a dangerous descent down a Swiss mountain in stormy weather and, in a recent post on WeChat, how he goes about photographing a sunrise or sunset by using a software that can predict the exact times they occur.
Drones are also a tool that Chu employs. "Sometimes I'll use a drone to take a photo from an angle that I cannot achieve in person, or to find the right spot from where to take my photos before I start climbing or walking," he says.
Use of color is another area that defines his work, as he believes that colors can represent emotions, and he adjusts the color to match the emotion he wants to convey.
Chu already has made plans to return to Greenland in October and shoot more photos of its far-flung communities and examine the residents' relationship with the environment. Besides the polar region, his interests also include the snowy mountains of Pakistan and China.
"As a landscape photographer, you always want to capture the shot that nobody has ever seen," he explains, concluding, "or find a new angle or way of depicting something that's already well-known."