A man of culinary import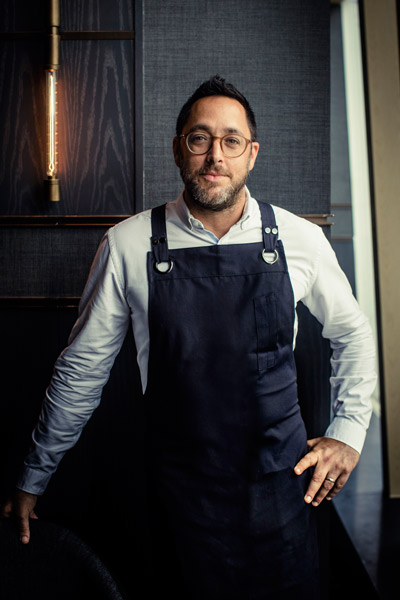 His first book, A New Napa Cuisine, was named Book of the Year in 2015 by the International Association of Culinary Professionals.
Ensue represents Kostow's first foray into Asia. And through this new venture, its founders, Li Taohui and He Yulin, aspire to elevate the dining scene in Shenzhen and turn their home city into a world-class culinary destination.
"As I was growing up in Shenzhen, I always dreamed of creating a fine-dining restaurant here. With Kostow's philosophical way of thinking, his understanding of our local ingredients, the sophisticated layering structure of his dishes and his respect for Chinese culture, I truly believe Ensue can become a top-tier restaurant globally," says Li.
As people become wealthier and more overseas students choose to return, He believes that Shenzhen has the potential to embrace more high-end restaurants to offer diners the opportunity to develop their culinary tastes.
Having already opened Cantonese and Japanese fine-dining restaurants in Shenzhen, the duo felt the city was lacking in a comparable high-end Western eatery.
Since 2017, Li and He have been meeting with dozens of Michelin-starred chefs around the world. But it was only when they met Kostow in Napa last January that the duo realized they had found the ideal chef for their restaurant.
He was impressed by Kostow's modesty and willingness to take time to learn about a different food culture, despite being a world-renowned chef.
Li and He invited Kostow to visit Shenzhen in July 2018. They showed him around the city to taste the local food and explore the local markets.
"Kostow wanted to try everything in the market-some of the vegetables are similar to the ones in the United States but with totally different shapes and flavors. He'd never seen ingredients like bitter gourd or luffa," He recalls.
When Kostow was back in the US, he read the books about Cantonese cuisine sent to him by the duo to help him prepare the menu. "It is very important to understand the Cantonese palate," says Kostow.