Tang Palace event in Beijing combines food and art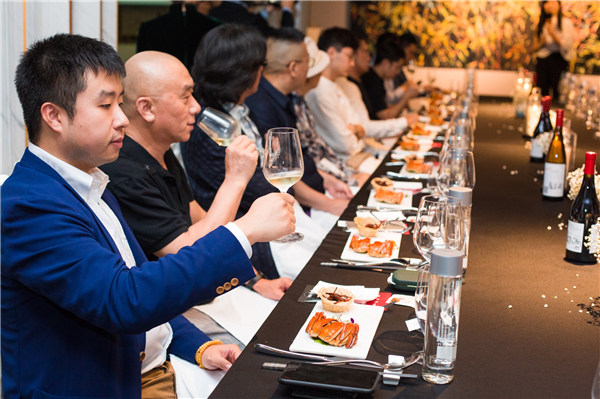 Tang Palace's flagship branch in Beijing hosted a dinner at the end of July, combining Chinese cuisine with wine and art and spotlighting the freshest ingredients of the summer season.
Drunken crab with a special mushroom from Yunnan province was the highlight of the dinner. The liuyuehuang, or "six-month roe", crab was marinated for nine hours in a mix of five liquors which make the roe smooth and tasty.
To pair with the crab, chefs matched Penfolds bin 51 white wine which had the flavor of orange and was a perfect match with the crab roe.
Artist Jin Xin's oil painting Night was presented at the dinner.