Zensational dining yields infinite pleasures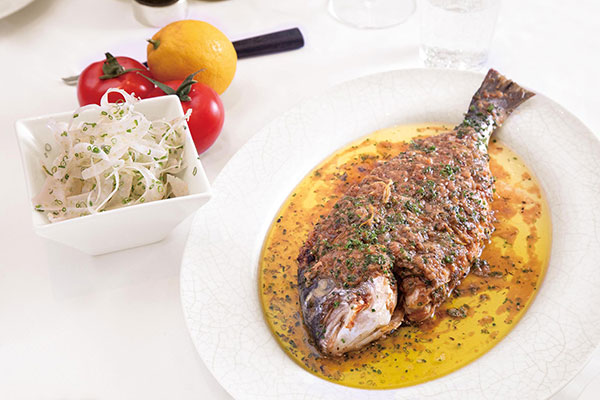 And so it was on to the main event: daurade au citron (whole sea bream with lemon and herbs), which was notably supple and soft. This dish invokes a gilt-head bream, found only in the Mediterranean and renowned as being one of the world's leading white-meat fish. It was deboned at the table and plated with a flowing frock of freshly shaved fennel, in turn dressed with olive oil, lemon juice, chopped chives and salt.
Another intriguing, intimate garniture sat aloft, comprising fresh lemon skin and lemon juice, tamarind, onion, green chilli, Provençal herbs, ginger, garlic, fresh thyme and olive oil. This scaled the heights and had us hook, line and sinker gloating over its poise and balance. It was Christian Dior's New Look on a plate, as fine and uplifting a line as ever took shape in a René Gruau illustration. Some things are just instinctively right – and daurade au citron was the rightestest.