'Tusk force' gets to work
Share - WeChat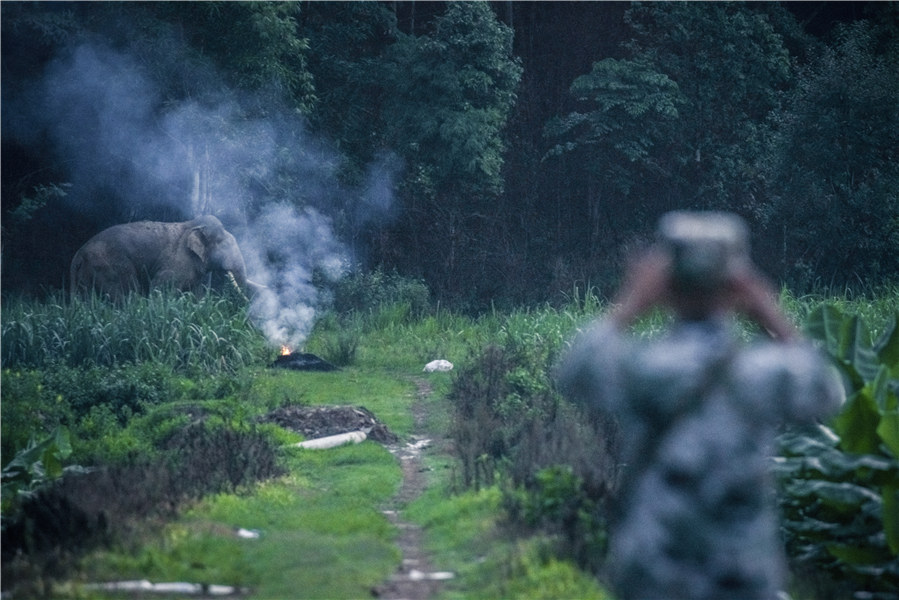 With a solution in place, the project began bidding for startup funds. In February, Alashan SEE Foundation began selling special "Noah's Ark Protecting Asian Elephants" goods for good on Taobao, which helped pull in a total of 443,841 donations in June, alleviating the financial pressure and assisting the efforts to aid the elephants.
The project, in conjunction with the local forestry bureau, has recruited 30 villagers to transform hundreds of acres of land into elephant food sources.
Cameras set up in these areas have already captured pictures of the elephants eating in the designated areas.