'Tusk force' gets to work
Share - WeChat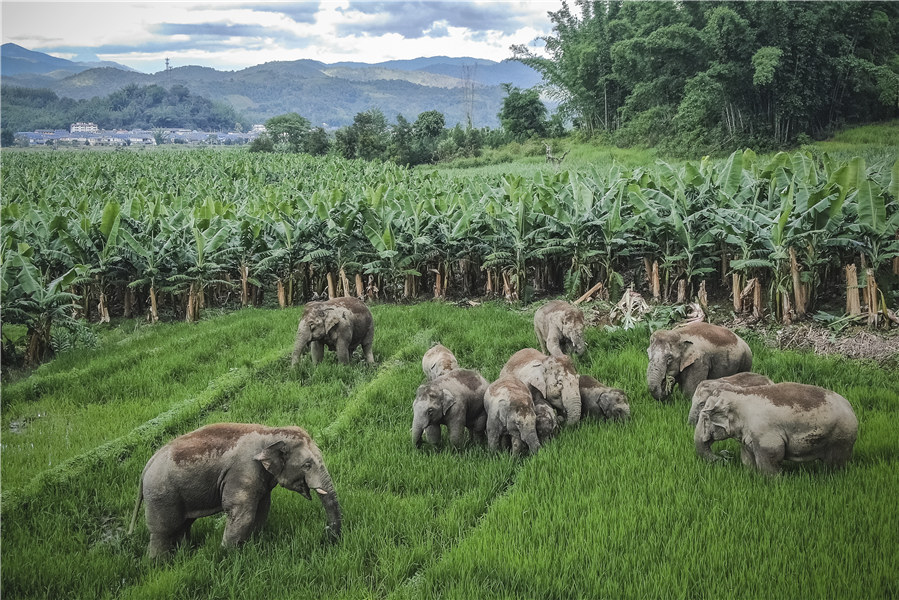 Villagers, the forestry bureau and welfare organizations attempt to wrangle rowdy elephants in Yunnan.
In Meng'a town, Menghai county, Xishuangbanna, Yunnan province, the Asian elephant monitor, Pu Zongxin, just returned with the insurer.
The sugar cane fields of several farmers in the village were eaten by the elephants and needed to be compensated for.