'Cyberstar' cities pulling in the crowds
Share - WeChat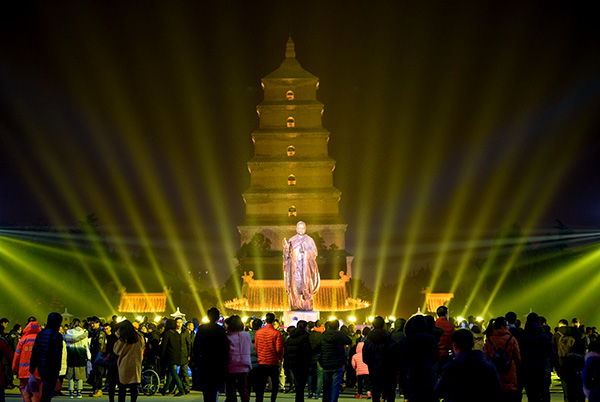 Short videos showcase scenic spots, cultural attractions.
Having visited most large cities in China, including Chongqing and Xi'an, capital of Shaanxi province, Shen Jiaqi, a fitness trainer in Beijing, is always looking for somewhere new to go. However, in March, he revisited both of these destinations.
"I had been to them before, but without knowing that they had some scenic spots or cultural experiences that have been recognized as 'cyberstars', such as a subway passing through a residential building in Chongqing, or people smashing bowls after drinking wine from them in Xi'an," he said.
Zhong cao is a hot phrase among young internet users in China, referring to people attracted by such sightseeing spots and cultural experiences. Shen, 29, is one of them.
"I watched some of the videos and became so curious that I wanted to see for myself, so I 'signed in'," he said.