'Cyberstar' cities pulling in the crowds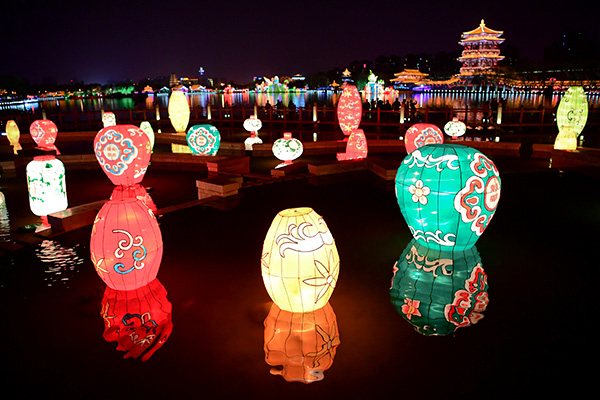 "Signing in", a popular term among young Chinese, refers to a lifestyle in which people post their locations on social media platforms to show they have arrived at a popular spot.
Posts lasting 15 to 60 seconds about a wide range of topics are uploaded on short-video platforms, including less-visited scenic spots or little-known cultural experiences. The platforms have resulted in new business opportunities for traditional tourism destinations such as Xi'an and Chongqing.
Short videos tagged "Xi'an" and "Chongqing" launched on Douyin, a major platform, in 2016. They have been seen by more than 200 million daily users, and by early last month had been clicked on nearly 6 billion and 5.8 billion times, respectively.
One of the videos that features night views and light shows at the Great Tang All Day Mall, a sightseeing and leisure area covering 650,000 square meters south of the Big Goose Pagoda in Xi'an, has received 1.15 million "likes". Another, showing how roujiamo - a type of street food in Xi'an - is made, has received 140,000.
In Chongqing, a video showing a subway line passing through the eighth floor of a building at Liziba Station has received 500,000 "likes", while another, showing night views of Hongyadong, a national scenic spot, has earned more than 270,000.