'Cyberstar' cities pulling in the crowds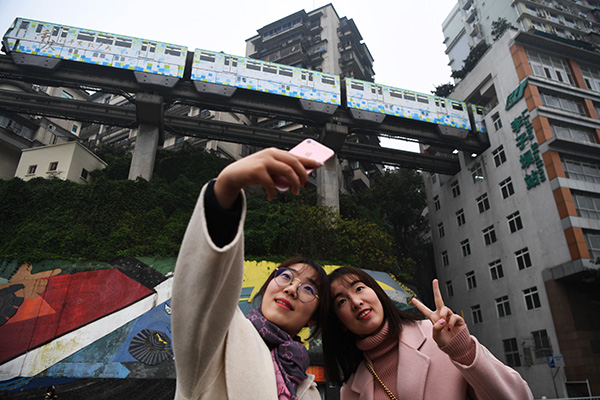 A man responsible for marketing at Douyin, who requested anonymity, said short videos about some cities, especially those featuring culture, travel and food, started to appear on the platform last year.
"Such content is particularly suitable for transmission in the form of short videos," he said.
"Compared with very formal, official tourism videos released by local tourism authorities, many of these videos are shot spontaneously by individual users from unique, personal perspectives. They are usually delicately designed or structured and appear more down-to-earth. That's why they can attract more viewers and have a wider impact."
After watching a series of popular videos about Xi'an, Xie Hui, a 43-year-old woman in Tianjin, said they had changed her view of the city that hosts the Terracotta Warriors, and encouraged her to visit it for the third time. One of the videos, showing a light show projecting a golden dragon in the air, has received more than 2 million "likes".
"In the past, people like me only thought of the Terracotta Warriors or Big Goose Pagoda when Xi'an was mentioned," Xie said. "Thanks to these videos, Xi'an is now not only an ancient city in my view, but a lively one that combines historic sites and modern cultural experiences."
A report by Douyin showed that Chongqing and Xi'an were the two most "signed-in" cities on the platform during the Spring Festival vacation in February, indicating that large numbers of visits were made to both during the holiday.