'Cyberstar' cities pulling in the crowds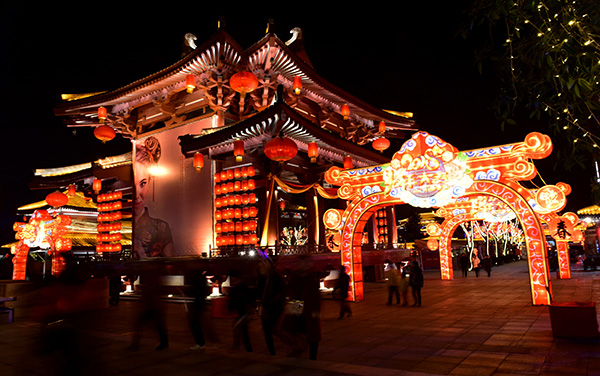 The number of visits made to scenic spots such as Yongxingfang, a street in the city known for its tasty food, and where the short video of travelers smashing their bowls after drinking wine was shot, has risen quickly, she said.
A similar trend has been reported in Chongqing, Jia said. Last year, nearly 20,000 bookings for trips to the municipality were made through Ctrip, almost twice the number for 2017. A considerable proportion were for scenic spots that have risen in popularity on short-video platforms, such as Hongyadong and the Yangtze River Cableway, a river crossing known by many as the city's "airbus".
Jia feels that cities such as Xi'an and Chongqing are well placed to become "web celebrities".
"Compared with other destinations that are rich sources for tourists, Xi'an and Chongqing are cities with real character," she said.
Xi'an stands apart from other destinations as an ancient city that represents the "soul" of China's history and culture, while Chongqing is outstanding with its numerous hills, slopes and diverse, stunning architecture. It also has excellent transportation facilities, Jia said.
Wu Xuefeng, general manager of the domestic tourism department at online travel agency Lyumama, said short travel videos appearing on social media platforms last year had resulted in bookings related to destinations rising by 30 to 40 percent. These included Yongxingfang in Xi'an and Hongyadong in Chongqing.