The green experience
Share - WeChat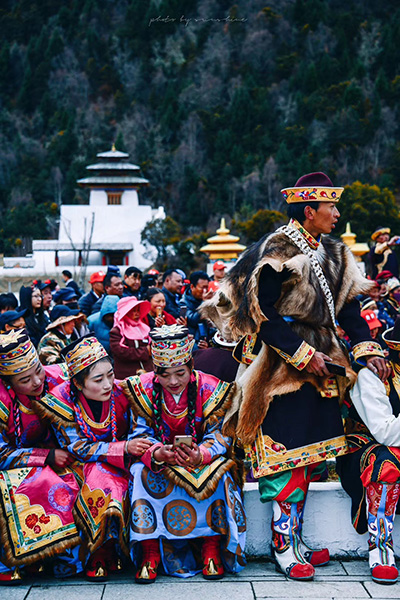 He says he serves tourists with homemade Tibetan-style pork, buttered tea and highland barley wine. Tourists can also rent Tibetan costumes or horses to ride.
"In July, tourists can pick mushrooms in the mountains. And they often ask me which ones are safe to eat. Well, most of the mushrooms are not edible, but tourists are very excited nonetheless," he says.
In the early 2000s, visitors mostly hiked or cycled to reach Lunang. And some had to sleep on the floors of villagers' houses.
In 2011, as part of a key poverty alleviation project, Lunang received an investment of about 3.8 billion yuan from South China's Guangdong province.
Explaining the investment, Liu Kejiang, the mayor of Lunang town, says: "The goal was to develop tourism based on the natural resources and local culture with immersive experiences and improved services."
According to Liu, Lunang, which is known as the "gene pool of plants" in China, is home to over 3,000 kinds of plants, including about 300 flowers.
Study tours will be arranged for children and adults to learn about different plants in the forest.
A man from Guangdong, whose surname is Liang, visited Lunang with several friends recently.
Speaking about his experience, he says: "It reminds me of a Swiss town that I saw on TV.
"Such scenery cannot be found in cities. I feel very relaxed."