Tourism booming at World's Third Pole
Share - WeChat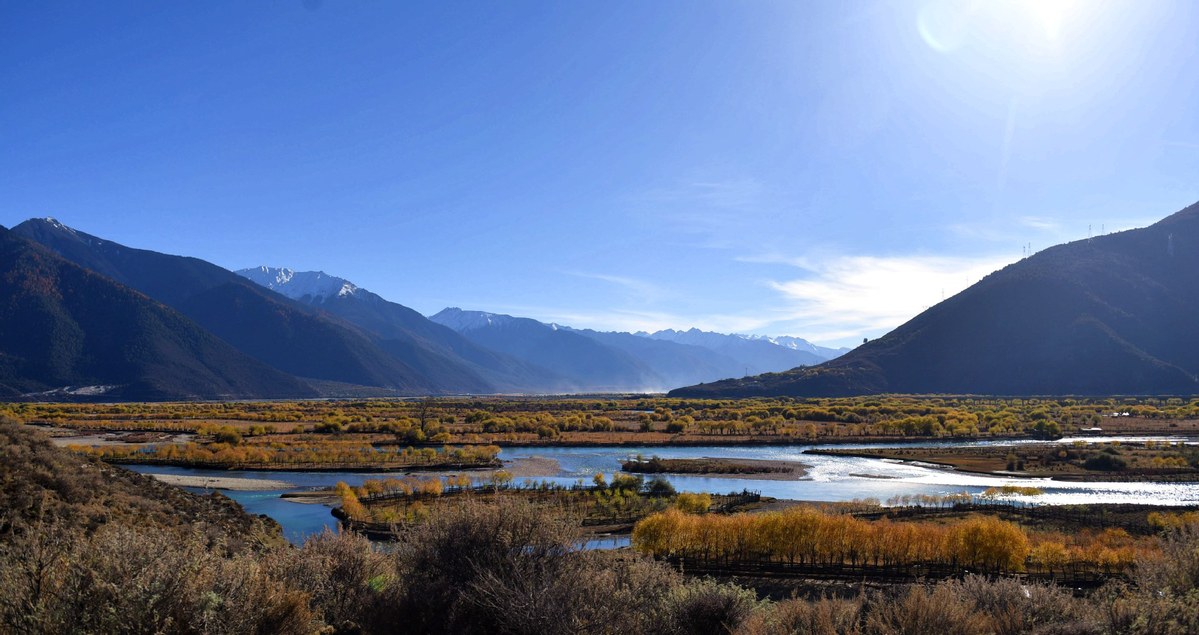 The year 2018 is essential for Tibet's tourism industry as the regional government is making efforts to boost the all-for-one tourism to enhance the land's charm as a tourist destination at the Third Pole of the world.
Unlike traditional tourism which focuses merely on touring activities for leisure, the all-for-one tourism involves the reconstruction of an industrial chain to engage all possible sectors that a tourist may be interested in, thus making tourism a leading sector to drive along the development of other sectors.
At the ongoing Fourth China Tibet Tourism and Cultural Expo, Qizhala, chairman of Tibet autonomous region, stressed the need to implement the "Tourism plus" strategy, as the regional government hopes to encourage the integration of tourism with other sectors such as farming and husbandry, traditional Tibetan games, Tibetan medicines, cultural and art, rural leisure and health care, so as to enrich tourism products and increase the appeal of Tibet as a tourist destination.
Official estimates released at the expo show that Tibet will receive more than 30 million tourists this year, a new record high and triple as many as that in 2012. The number was 25.61 million last year, up 10.6 percent from a year earlier.
Last year, Tibet's tourism revenue was 37.94 billion yuan (about $5.58 billion), up 17.4 percent from 2016, accounting for nearly 30 percent of the region's gross domestic product. In 1980, when China started the economic reform and opening-up, however, local tourism revenue was negligible.
"Tourism has become the region's most dynamic and most promising industry, and also a forerunner sector strategically important to the economic and social development of Tibet," said Qizhala.