10 destinations you can't miss over Qingming Festival holiday
Share - WeChat Qingming Festival, which falls on April 5 this year, is known as Tomb-Sweeping Day. Chinese people value it very much because it is the grandest festival for ancestor worship in China.
The festival always appears about the beginning of April when spring has come. Not only is it a period for commemorating the dead, it is also a time for people to go out and enjoy nature.
Roman poet Virgil once wrote: Now every field is clothed with grass, and every tree with leaves; now the woods put forth their blossoms, and the year assumes its colorful attire. In such a beautiful season, Chinese have a three-day vacation during the festival to go out to enjoy nature after a cold winter.
Where is the best place to go during the festival? Here are 10 popular tourist attractions.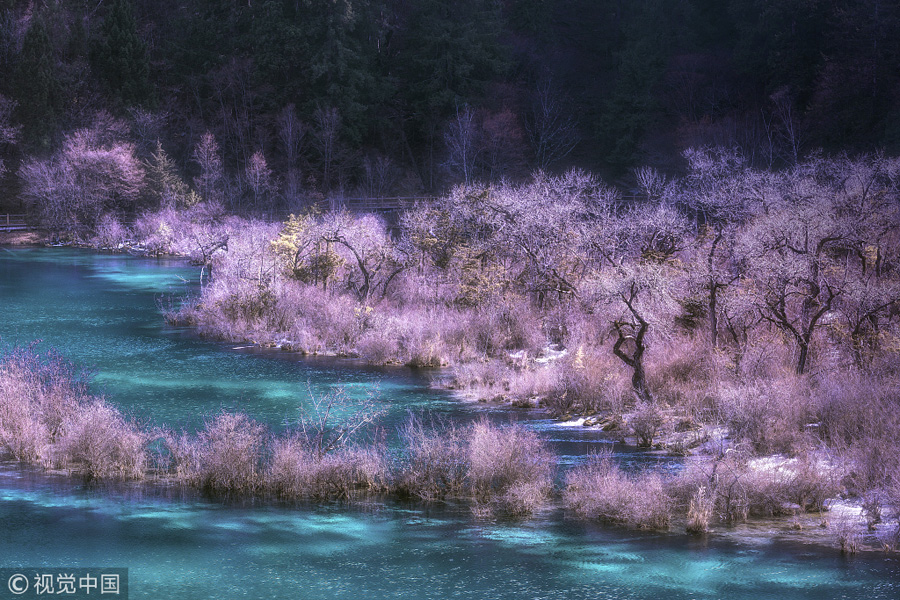 1. Jiuzhaigou Valley Scenic and Historic Interest Area
Located in Southwest China's Sichuan province, the Jiuzhaigou Valley is renowned for its scenic and aesthetic majesty. Its fairyland landscape of numerous lakes, waterfalls, and limestone terraces with their attractive, clear, mineral-rich waters are set in spectacular alpine mountains with a highly diverse forest ecosystem, demonstrating remarkable natural beauty.
In the spring, the sight of the Jiuzhaigou Valley is refreshing and touching. The ice and snow begin to melt, water and streams begin to flow and mountain flowers blossom. The air is filled with the fragrance of spring. The soft and lazy spring sun kisses the surface of the lake and new growth.