Artifacts on display after repatriation from Italy
Share - WeChat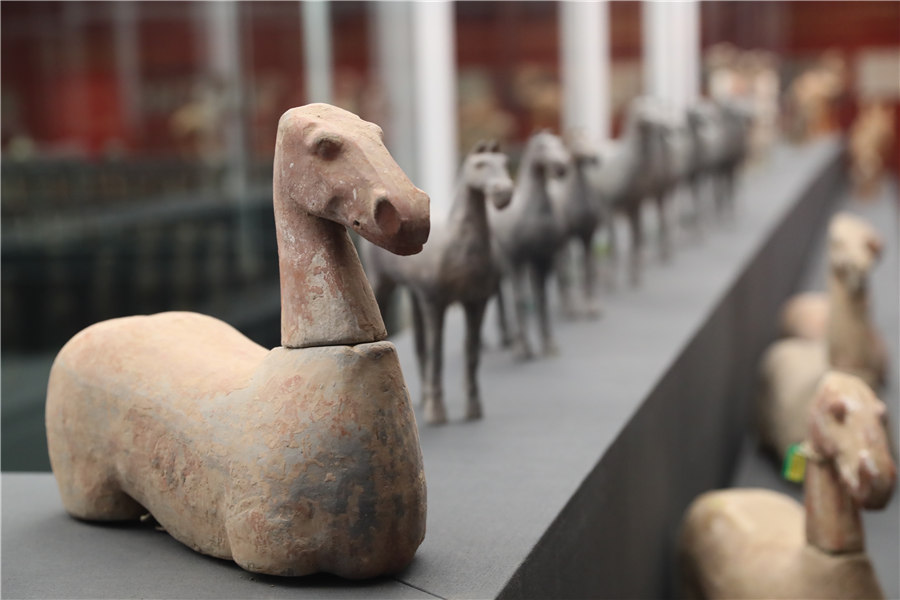 The artifacts were found in 2007 at an antique market in Milan by an Italian police squad assigned to fight cultural heritage-related crime, Luo said. Officers suspected the relics were smuggled and confiscated them.
The Chinese embassy in Italy was informed of the case in 2008, and China's National Cultural Heritage Administration soon began the process of identifying the artifacts and checking them against export documents.
None of the items was approved for export, and most of them showed signs of having been buried and excavated. The Chinese administration filed papers seeking their return and, after a decadelong judicial process, a court in Milan approved their return in November.