New age dawns as heritage sites embrace change
Share - WeChat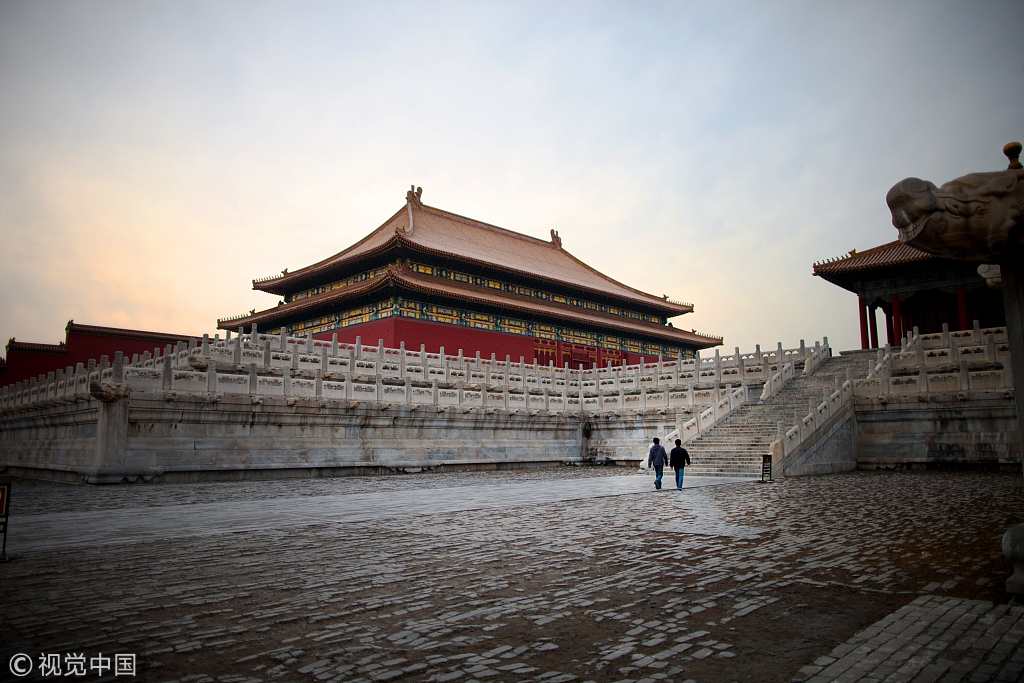 Increased digitalization spurs commercial push at venues
The Palace Museum in Beijing, also known as the Forbidden City, is one of the most historically and culturally significant sites in China.
Once home to emperors, it now hosts throngs of visitors each day and its merchandise is sought by many across the country and overseas.
The venue also is drawing more attention in an innovative way. Among the products it offers, it has developed a range of cosmetics with packaging inspired by the Ming (1368-1644) and Qing (1644-1911) dynasties.
Sales of the museum's merchandise reached 1.5 billion yuan ($223.6 million) in 2017, according to Shan Jixiang, curator and director of the museum, who spoke at the Chinese Entrepreneurs Forum in Yabuli, Heilongjiang province, in February.
The success of the cosmetics line highlights a fundamental transformation at the cultural attraction, a change that is also visible at some of the world's most significant heritage sites.
From its days as the epicenter of imperial China through to its transformation as a center for cultural preservation and tourist attraction, the allure of the Palace Museum has remained strong.
Globally, governments have sought to protect such sites while also benefiting from them by generating revenue and using them to strengthen their tourism industries.
At the Palace Museum, lipsticks are among an array of merchandise, including phone covers and paper fans. The latter have been popular for some time.
This commercial push heralds a new age for heritage sites, and has largely been prompted by increased digitalization.