Belt and Road projects: Past, present, future
Share - WeChat Yamal LNG project, Russia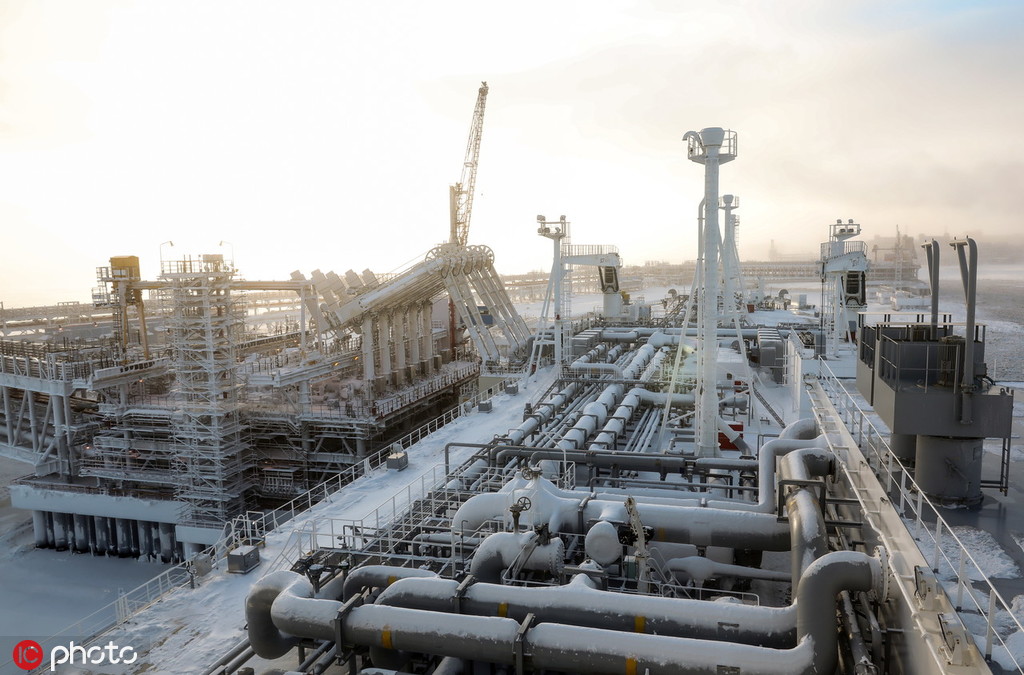 Located in Russia's Yamal Peninsula in the Arctic, the Yamal liquefied natural gas project reached full production capacity with its three production lines, each of which has a capacity of 5.5 million tons per year, with operations starting in December 2017, August 2018 and December 2018, successively.
The project is the world's largest of its kind within the Arctic Circle and is also the first mega- energy cooperation project implemented in Russia after the Belt and Road Initiative was proposed.
It is owned by Russia's Novatek (50.1 percent), France's Total (20 percent), China National Petroleum Corporation (20 percent) and China's Silk Road Fund (9.9 percent).