Belt and Road projects: Past, present, future
Share - WeChat Padma Bridge, Bangladesh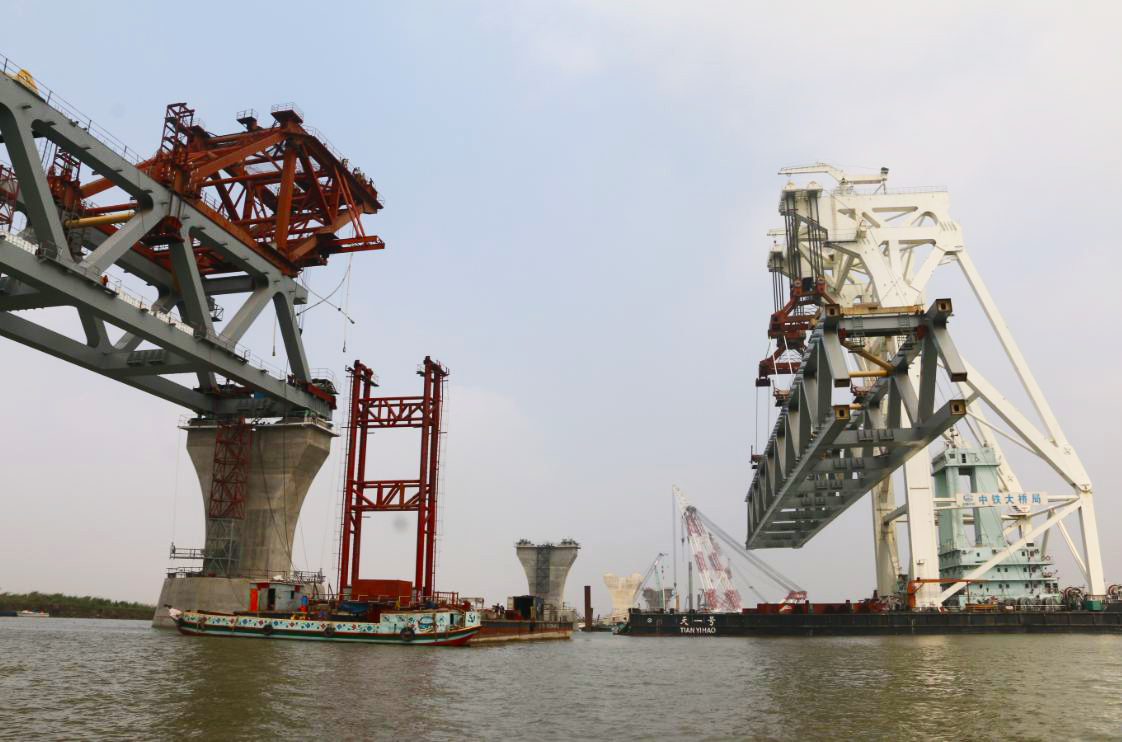 The Padma Bridge, 25 meters in width and 10 km in length, will be built over the Padma River, one of the three major rivers in Bangladesh.
In June 2016, China Railway Major Bridge Engineering Group Co Ltd was awarded a $1.55-billion contract by the Bangladeshi government to build the core structure of the bridge.
The bridge is the country's largest infrastructure project, as well as the largest foreign bridge project undertaken by Chinese companies in terms of total cost.
Once completed, travel time between the capital, Dhaka, and the southern city of Khulna will be shortened to about three hours from 13 hours.