National treasure 'Riverside Scene at Qingming Festival' to highlight Palace Museum's 600th anniversary
Share - WeChat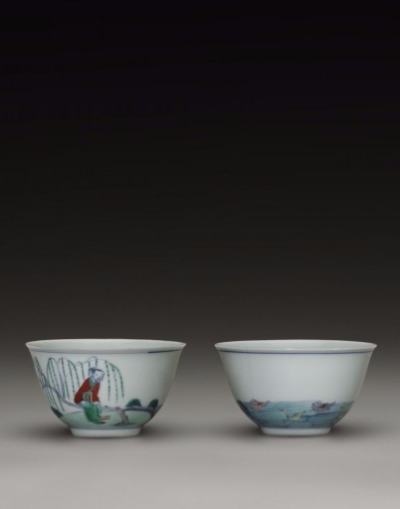 September 2020
The acclaimed painting "Riverside Scene at Qingming Festival", which vividly depicts the lives of people from all walks of life in the then prosperous capital Bianliang, today's Kaifeng in Central China's Henan province, will be unveiled in September next year, together with a good number of other ancient genre paintings.
December 2020
Over 500 selected porcelain works and related relics from the Kangxi, Yongzheng and Qianlong Reigns is planned to be showcased to the public at the end of the year 2020. The exhibits are all carefully chosen and are typical of the historical period they belong to. It is noteworthy that the artifacts would be placed in an atmosphere that is consistent with the historical background, aiming to offer visitors an authentic experience.
Thematic exhibitions on foreign culture
Moreover, several exhibitions featuring foreign artifacts will be staged this year at the Gate of Divine Prowess (Shenwumen), which has long served as an important venue for foreign thematic exhibitions. An exhibition in May will display some artifacts from the Vatican Museum, including some Chinese relics collected by the Vatican.
In August this year, an exhibition of former czars' garments, photos, royal files and daily-use objects will be lent by Russia to the Palace Museum. It will be the first exhibition of such artifacts outside Russia.
Most Popular