Palace to host more thematic exhibitions
Share - WeChat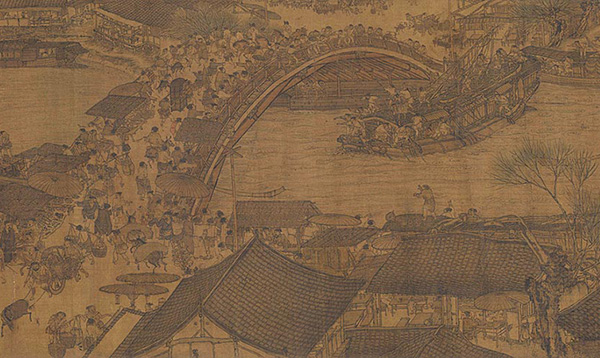 Beijing's Forbidden City, China's imperial palace from 1420 to 1911, is one of the most visited tourist attractions in the country.
For a long time, exhibitions at the venue - also known as the Palace Museum - "lacked coordination between artifacts and the spaces displaying them", Wang Yamin, chief exhibition curator at the museum and a member of 13th National Committee of the Chinese People's Political Consultative Conference, told China Daily on Monday.
But the situation is likely to be improved as two ornate pieces on silk will once again be showcased to the public in 2020 to celebrate the 600th anniversary of the Forbidden City.
Along the River During the Qingming Festival, a 5.28-meter-long scroll painting, depicts a panorama of flourishing urban life in 12th century Bianliang, today's Kaifeng in Henan province, which was the capital of the Northern Song Dynasty (960-1127). The work will be displayed in September 2020, the museum said.
The work is considered to be one of the best-known ancient Chinese paintings. When it was last displayed in 2015, visitors waited in long lines every day throughout the exhibition.
Most Popular