Donation enables palace renovation
Share - WeChat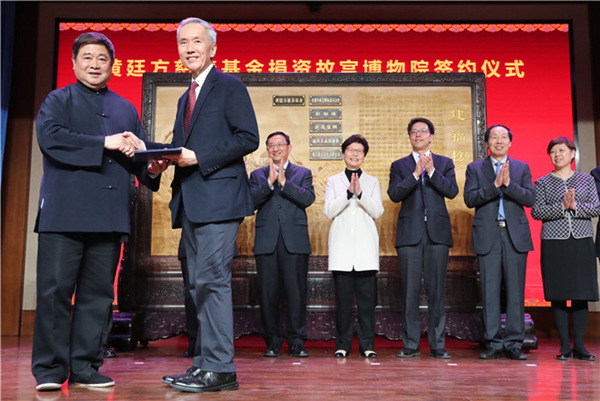 Former concubines' residence, once damaged by fire, due for makeover.
In the 720,000-square-meter Forbidden City - the former imperial palace in the heart of Beijing officially known as the Palace Museum - there is a courtyard with a distinctively exotic appearance.
The Palace of Prolonging Happiness, or Yanxi Gong, in the east of the palace complex, was used as the concubines' residence during the Ming (1368-1644) and Qing (1644-1911) dynasties. It was swallowed by fire in 1845, which almost destroyed the entire courtyard, except for its front gate.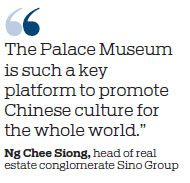 Thanks to a 100 million yuan ($15 million) donation from the Ng Teng Fong Charitable Foundation, based in Hong Kong, the courtyard will soon be renovated.
In 1909, Empress Dowager Longyu, the de facto ruler of China, ordered the construction of an aquarium on the site, which used Western-style architecture plus Chinese patterns as decorations, in the hopes that this sign of water would prevent fire in the future.
If it had been completed, it would probably have been the first modern aquarium in China. But construction was unfinished when the Qing monarchy fell, leaving abandoned stone architecture and iron frames, which can be seen by visitors today.
Cultural relic warehouses were added in the courtyard after 1925, when the Forbidden City became a public museum.
In-depth studies will follow the donation to uncover mysteries, because no original blueprint of the aquarium has been found.
According to Shan Jixiang, director of the Palace Museum, the Yanxi Gong area will be turned into an exhibition space displaying foreign cultural relics among formal royal collections, because the place reflects Sino-foreign cultural exchanges. It is expected to open in 2020.
Most Popular