Spring, books and fun in the air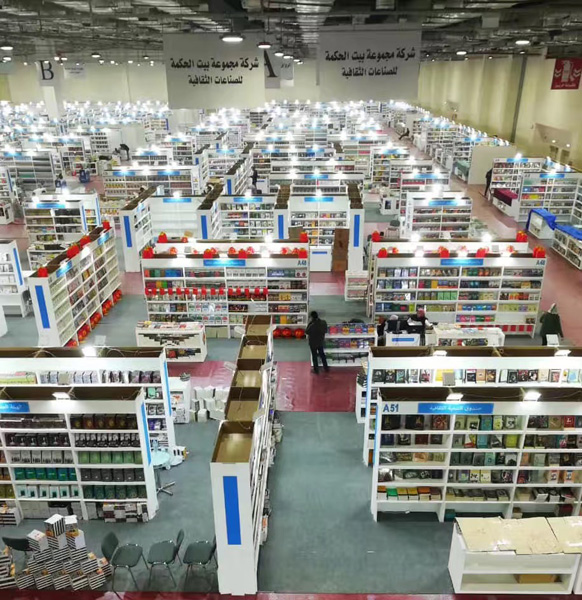 In far-flung places, readers are given a taste of Chinese literature and of the year's biggest festival
Spring Festival elements added sparkle to cities such as Cairo, Casablanca and Havana, as key international book fairs were held coinciding with one of the most important dates for Chinese people.
The Salah El-Din Citadel in Cairo, a historical site from the medieval era, was lit up in red on Jan 28 to celebrate the beginning of Spring Festival.
In the city's international exhibition center more than 600 kinds of Chinese books in Arabic were on display in hutong-like shelves decorated with red lanterns, knots, and other objects believed to bring auspicious greetings. The annual Cairo fair, the 50th, ran from Jan 22 to Feb 5, finishing on the first day of Spring Festival.
One of the major publishers of Chinese titles in Arabic there, Ahmed al-Saeed, president of Wisdom House, says: "I see such huge growth in my publishing company since the foundation of it in 2011 that this year I even got a special honor from the Cairo fair's organizers."