Drawing readers to shops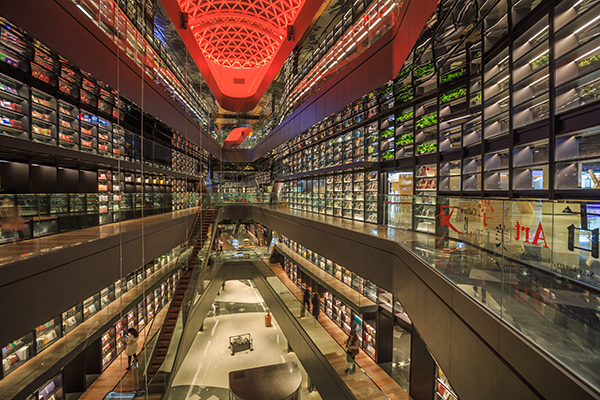 The latest China Bookstore Industrial Report places focus on branding, Wang Ru reports.
Bookstores in China have seen four phases of development, with the latest and ongoing focus needed on branding, according to the 2018-19 China Bookstore Industrial Report.
The report was released at this year's China Bookstore Conference in Beijing on Jan 8. Sponsored by the Books and Periodicals Distribution Association of China, Bookdao New Publishing Institute and Time Publishing and Media, the conference aims to promote physical bookstores and discuss the sector's future development.
The report says bookstores in China "cultivated minds" in the first phase after the Xinhua Bookstore opened in the 1930s, focused on spreading culture and thought in the second phase during the 1990s before moving on to improving visual beauty in the third phase, which started in late 2011, when online bookstores started to appear.
The focuses of physical bookstores in the first two phases were challenged by the appearance of online bookstores.
"Beautiful bookstores" developed in the third phase attracted people temporarily but failed to develop in a sustainable way, the report adds.