New selling point: Social media influencers
Share - WeChat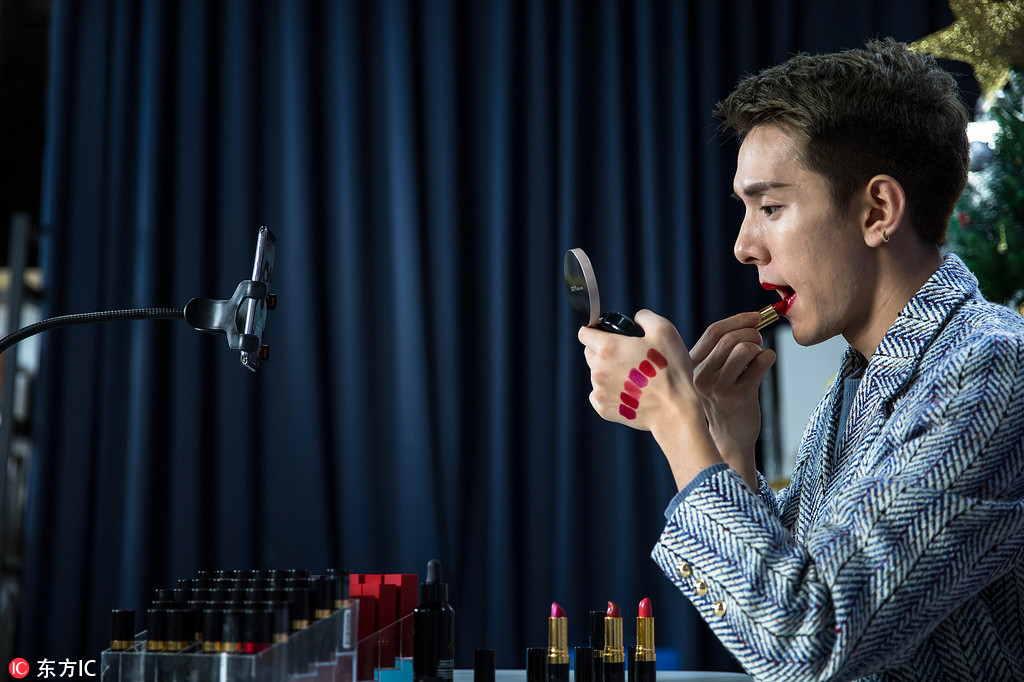 For Li Jiaqi, 27, it took less than a year to increase his bank balance to over 10 million yuan ($1.49 million). And he didn't have to do it by robbing a bank.
Rather he made the money by selling lipsticks through livestreaming on video-sharing platforms such as Douyin. He sold 15,000 lipsticks within 15 minutes of livestreaming, beating billionaire Jack Ma who wanted to compete with Li in a two-hour livestreaming session selling lipsticks.
The social media influencer wasn't satisfied with the achievement. Li is now the keeper of Guinness World Record for applying lipstick most models in 30 seconds. The video of Li's Guinness World Records challenge is on top of Li's Douyin page, with over 782,000 thumb-ups from the users.
Social media influencers like Li are certainly a top choice for makeup brands in making their marketing strategies to endorse their products. A report from marketing data technology company AdMaster, released this Thursday, said cooperation with key opinion leaders, or KOL, has become the most popular marketing way of advertisers in China.
Data from AdMaster show that the number of makeup companies that have paid for KOLs in promoting their products surged by 81 percent. The number is even higher for food companies at 92 percent.
About 40 percent of Chinese consumers have been influenced by KOLs in making purchasing decisions, according to AdMaster's report. Data from PARKLU also show that about 1.5 percent of consumers would make a purchase immediately after KOLs post about products on weibo, one of China's most popular social media platforms.
"Every time Li endorsed certain lipsticks that were new to the market, I wanted to buy them," said 29-year-old Beijing-based Huang Xinyi. "He appeared more trustworthy to me, like a friend or classmate, which make his videos really different to other celebrity endorsements," she said.
The report from AdMaster also show that advertisers now value KOLs who can offer real reviews instead of giving fake praise. Take Xiaohongshu as an example. The app is quite similar to yelp, but instead of people commenting on stores and shops, they share reviews on brands and products.
Xiaohongshu has grown to be one of the most-quoted Chinese apps. The number of times it was mentioned in reviews or articles surged 719 percent from the beginning of 2018 to the year end, according to AdMaster report.