Baidu banking on tech for further gains
Share - WeChat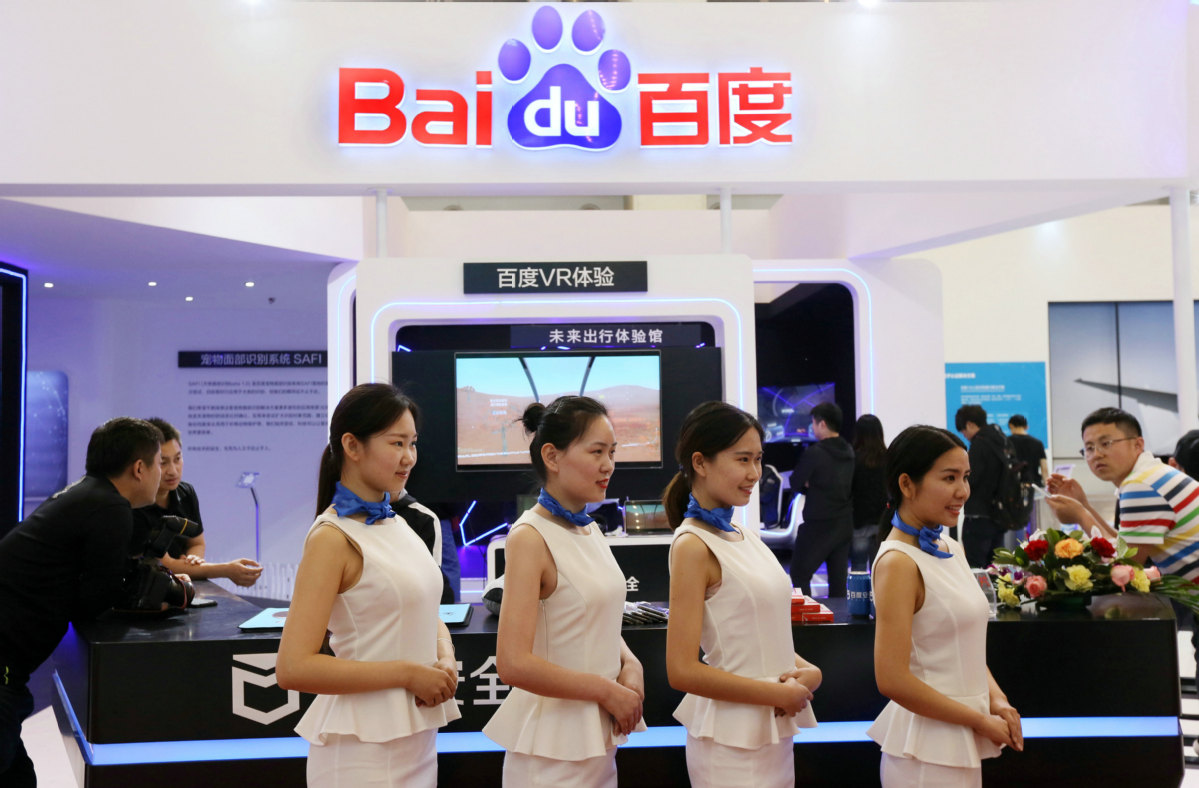 Chinese internet search giant Baidu Inc has reported revenues exceeding 100 billion yuan ($14.6 billion) for last year, marking a milestone for the company's efforts to accelerate its business growth, and make breakthroughs and innovations, said Robin Li, chairman and CEO of Baidu, in an internal letter on Wednesday.
"The achievement and progress we have made in 2018 is constantly strengthening the confidence of our users and public awareness of Baidu, a company that can make good products and is favored by users, has come back," said Li on the first workday of 2019.
Li said in the letter that artificial intelligence is accelerating its penetration into all aspects of life in 2019, creating huge development opportunities and space for upgrading. Looking ahead, Baidu should fulfill its mission and have the courage to take on responsibilities, he added.
"Because of our leading investment in the application of AI and other cutting-edge technologies, we have the confidence and courage to grasp the era that others do not have," said Li, emphasizing that Baidu is in a critical period of industry development and will step up efforts in research and development.
Li also noted that Baidu's search business, self-driving technology, intelligent home system, and video offerings achieved significant growth last year.
The Nasdaq-listed firm delivered a solid third-quarter financial performance, with impressive results from its search, feed and new AI businesses. Total revenue hit 28.2 billion yuan in the third quarter, increasing 27 percent year-on-year.
"Feed revenue has been a bright spot in driving Baidu's revenue growth due to robust user traffic growth, as well as strong traction with Baidu's video offerings," Li said.
On the AI side, the company's DuerOS conversational system continues to see strong adoption, with voice queries surpassing 800 million in September 2018. Its fully autonomous Apolong minibuses powered by the Apollo autonomous driving platform have run services in over 10 locations.
The company said it saw strong traffic and revenue growth from its Baidu App feed business, and is replicating this formula to develop other feed apps, such as Haokan, its short-video app.
"Baidu hopes to strengthen its existing technology and search advantages, on the basis of which the company can accelerate the monetization of its mobile terminal services," said Dong Xu, senior analyst at Beijing-based market research company Analysys.
Dong added that speeding up its internationalization efforts in business and investment will also become an important goal for Baidu in the new era.
In November, Baidu announced it will launch cars with Level 4 autonomous capabilities in 2019 in a partnership with Hongqi, a homegrown brand that is a subsidiary of automaker FAW Group.