Envision has vision for Wuxi battery plant
Share - WeChat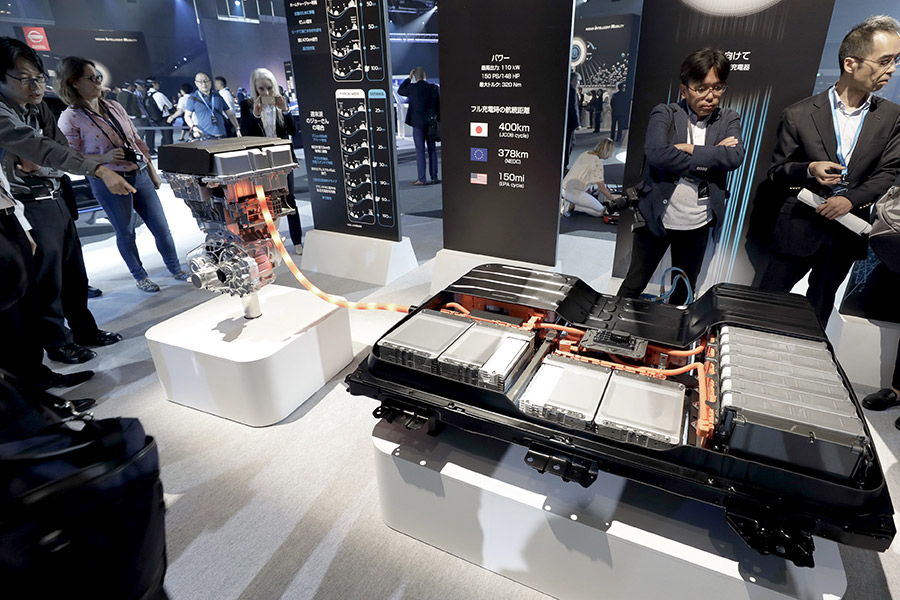 Shanghai-based digital energy company Envision Group plans to develop an electric vehicle battery plant in Wuxi, Jiangsu province, following the acquisition of a controlling stake in Nissan's electric battery business.
The company is taking the step to further reduce the cost of lithium-ion batteries and serve the fast-growing Chinese market for electric vehicle batteries and stationary lithium-ion batteries.
The Wuxi plant will give the company a unique presence in all major global automotive markets, said Zhang Lei, CEO of Envision Group, the country's second-largest turbine maker.
The company earlier announced it had acquired a controlling stake in Automotive Energy Supply Corporation, the electric battery operations and production facilities of Nissan Motor Co.
Envision will further upgrade AESC's existing production facilities in Japan, the United Kingdom, and the United States to step up production capacity to ensure the lower cost of lithium-ion batteries and a cutting-edge position for Envision in the global automotive market, said Zhang.
Following the acquisition of AESC, the Chinese company could use its energy internet of things operating system EnOS, which connects more than 50 million devices used for wind, solar and energy storage, charging networks electric vehicles, home energy management and beyond, to make batteries and charging processes more intelligent, Zhang said.
"This will enable electric vehicles to be integrated into an energy ecosystem, and facilitate the intelligent, dynamic balancing of energy usage and generation in a world powered by fragmented renewable energy systems."
The company has been expanding in the electric vehicle battery storage sector in recent years, as the government has been pushing for electric vehicles to reduce air pollution.
With improved technological strength, Chinese firms are already among the top EV battery innovators, said Zou Hui, an analyst at Orient Securities.
Envision Group has earlier invested in US electric vehicle charging network operator ChargePoint, US smart grid big data provider AutoGrid and German energy storage system provider Sonnen. It has also acquired a 100 percent stake in Norwegian renewable energy assets management software company BazeField.
According to Zhang, the growing use of electric vehicles will have a significant impact on the power grid.
Envision's smart IoT technology will make both the batteries and the charging process more intelligent and enable electric vehicles to be integrated into an energy ecosystem, he said.
The company intends to integrate its IoT technology to make intelligent batteries and incorporate millions of electric vehicles into a future energy network that is both clean and intelligent.
AESC's lithium-ion batteries are among the most advanced, safe and reliable in the industry, with the ability to power more than 340,000 Nissan electric vehicles without a single critical incident, said Zhang.