Inspired by new policy, new energy vehicles on a roll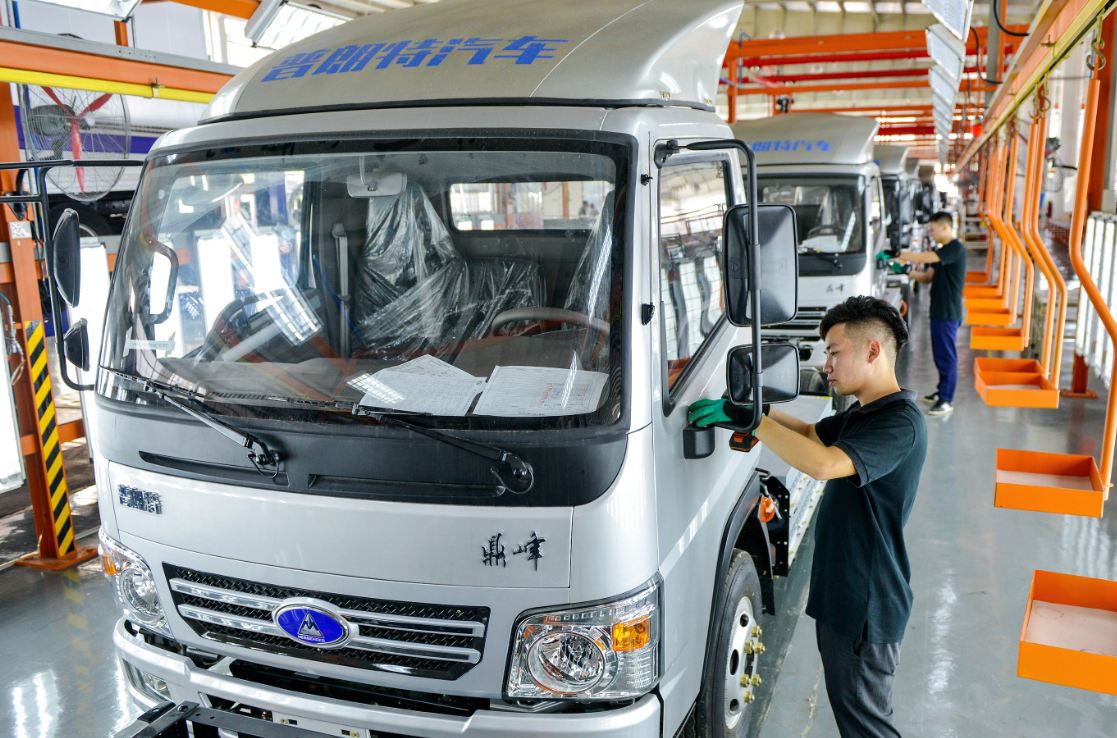 Both sales and production of new energy vehicles in China continued to rise in the first half of this year, and are expected to sustain the growth momentum in the second half, analysts said.
New energy vehicle sales increased 111.5 percent year-on-year to 412,000 units in the first half, while production rose 94.9 percent to 413,000 units, according to data from the China Association of Automobile Manufacturers.
According to Kou Nannan, senior associate with Bloomberg New Energy Finance's advanced transport sector, the upsurge in new energy vehicles during the first half reflects the "consumption in advance", a response to Beijing's gradual reduction of subsidies.
Kou expects the growth rate to be less drastic in the second half. Manufacturers, especially those producing low-end products, are likely to raise prices to avoid death due to decline in government subsidies.
"Those making high-end products might maintain their prices as subsidies for this sector have actually increased this year," he said.
Headroom for price cuts has been sufficient for certain new energy vehicles, especially e-buses, as well as cost savings through economies of scale and battery technology improvement.
According to a new policy, subsidies for new energy vehicles with a driving range below 150 kilometers stopped from June 12, while vehicles with a 150 km to 300 km driving range will receive minimal subsidies.
Battery power/weight requirements for receiving subsidies have been also increased from 90 watt-hours/kilogram to 105 wh/kg, according to the new policy released by the Ministry of Finance.
Authorities had said subsidy for new energy vehicles will reduce in phases from 2017 to 2020, with tighter technical requirements.
Industry insiders said the subsidy cut, which is meant to aid the industry's development in high quality segments and avoid blind expansion, would further boost sales as the sum accounts for only a small percentage of the cars' price tags.
"The new policy will enhance energy density and upgrade the industry," said Cui Dongshu, secretary-general of the China Passenger Car Association.
According to Fitch Ratings, thanks to policies like consumer purchase incentives and license-plate restrictions, China' new energy vehicle market will expand steadily to meet its sales target of 2 million units by 2020, from around 507,000 in 2016 and 777,000 in 2017.
However, the development of the new energy vehicles for the medium- to long-term market will have to ensure advances in battery technology and charging infrastructure, it said.
China has remained the world's largest new energy vehicle market for three consecutive years, as the country intensified efforts to encourage the use of such vehicles to ease pressure on the environment by offering tax exemptions and discounts for car purchases.
The government expects annual new energy vehicle output to hit 2 million units in 2020, and sales to make up 20 percent of the overall auto market by 2025.