New e-book readers for students in the pipeline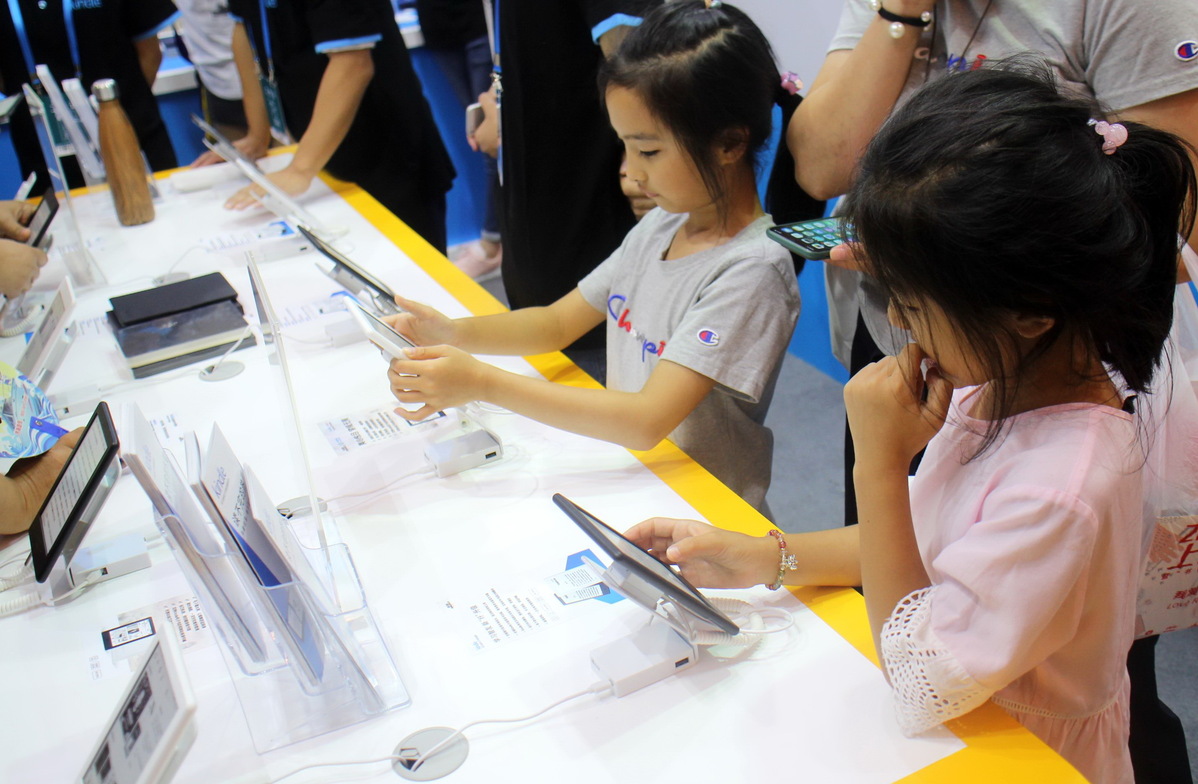 iReader Technology Co Ltd, which makes e-book readers like Amazon's Kindle, announced last month it will launch new digital reading products for students.
The move follows a nationwide wave of reading, and will focus on non-academic content like fiction (classic literature, fairy tales and science fiction) and non-fiction.
Compared with booming adult digital reading content, products targeting teenagers are relatively new. The market is promising but challenges abound, experts said.
iReader, which was founded in 2008, listed on the Shanghai Stock Exchange in 2017. It has over 600 million registered users and 20 million daily active users, among which, 70 percent are younger than 28.
Its revenue grew by 39 percent to 1.67 billion yuan ($244 million) last year, with net profit surging about 60 percent to 124 million yuan.
The company said it rolled out digital versions in Chinese language of over 20,000 books from 36 countries to target the 180 million primary, middle and high school students in China, aged 7 to 18.
Books are classified for different ages. For example, titles, such as 20,000 Leagues Under the Sea, are for pupils, Walden is for middle school students, and The Three-Body Problem is for high school students.
Many of the e-books are from renowned publishing houses. Annual membership fee for the iReader app, which is required to access all that content, is 298 yuan.
Cheng Xiangjun, chairman of iReader, said at a news conference that the product is designed to increase the amount of content read by Chinese teenagers by five times.
According to a recent report of K618.cn, which is run by the Communist Youth League of China, about 60 percent of students in Beijing read an hour a day on average, while about 90 percent have their own bookshelves. The data showed extracurricular reading has become an important part of schoolchildren's life.
However, some parents interviewed by K618.cn said print versions of books are not cheap and would occupy large space at home. Some said they don't know what books they should give to their children to read, according to the report.
That sparked the digital reading trend in China, spawning a new business segment now dominated by the likes of iReader and Net-Ease's Youdao Ledu, an online reading platform for children aged 1 to 12, whose membership fee is 25 yuan per month.
Dong Minna, an analyst with market consultancy Analysys, said teenagers' online reading is a big market to explore.
"The demand from young Chinese people is diverse. One day, they may want to watch short videos on Douyin. The next day, they are attracted by animation. It's an important period for them to develop self-cognition by receiving information from various channels," she said.
However, compared with adults, teenagers present more challenges to content firms in the market, due to limited reading materials available. Teenagers' purchasing power is also less as most of them are not employed, Dong said.
"Most of the online reading products in the market are targeted at adults. Mainstream content includes novels about fantasies, martial arts and romance, among which, exclusive internet literature contributes a lot."
However, since the book classification system is not mature in China, most of the reading materials for teenagers are digital versions of already published books. Teenager-specific exclusive digital literature is yet to emerge as a niche segment. And the cost of securing authorized digital versions of published books is often relatively higher, she said.
Besides, paid content for adults generally accounts for over 50 percent of the income of digital book publishers. Other income comes from advertising, licensing of intellectual property, and sales of related products.
In this sense, primary and middle school students may be less likely to pay for reading digital versions of books.
Owing to weaker profitability in the short term, only publishers with big catalogues and digital assets invest in teenager segment, Dong said, adding that to attract more users, companies can expand channels through schools and parents first.
Liu Yiyang, 19, a college student in Huanggang, Central China's Hubei province, said when she was in middle and high school, she used to read novels online every day.
"Most of the web content was free of charge, and there were many to choose from. Sometimes, there were wrongly written characters or some lines were not in order. Maybe they were pirated, but were legible, so I had no big problem reading them online," Liu said.
She said the technical quality has improved now but most of the books available online need to be bought. Ironically, the frequency of reading has dropped to just one or two books per year, she said.