New teenage adventure series wings its way to Youku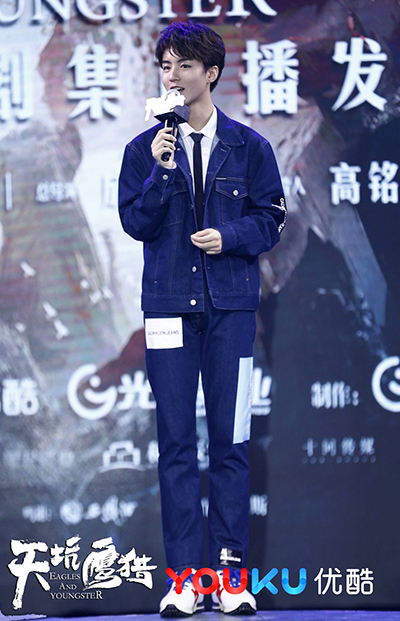 Eagles and Youngster, a new teenage adventure series, made its debut on video streaming website, Youku, on Aug 30.
Directed by Cheng Zhichao, the TV series, which stars young actors, Wang Junkai and Wen Qi, is adapted from the novel of the same name written by Tianxiabachang.
Playing the leading role of Zhang Baoqing, Wang describes his character as easy-going, but hot-blooded, and indomitable — "he always has his own ideas and dares to try everything," the actor notes.
Producer Gao Mingqian observes that Eagles and Youngster features many fantastic creatures, meaning that most scenes have to be made with a lot of special effects.
"Tianxiabachang's work is very imaginative, so the actors often have to use their imaginations to act," Gao says, adding that "the young actors' performances impressed us."
"While teenage adventure is a new genre, Eagles and Youngster is not just for young people," he explains. "It is also for anyone who has an appetite for adventure."
The series also features performances from veteran actors Liu Peiqi, Ma Yue, Li Xiaoyan, and Wu Yue.