She's got game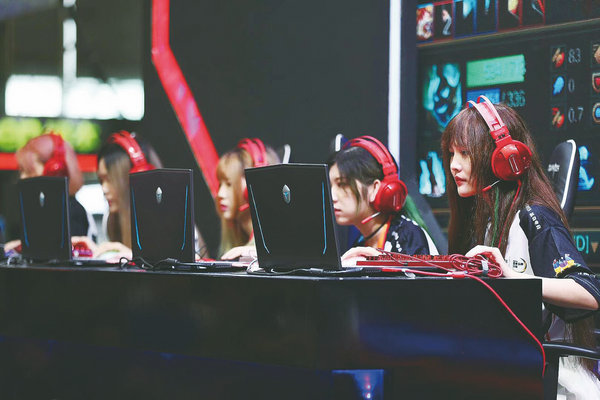 Female presence at previous editions of the China Digital Entertainment Expo and Conference, also known as ChinaJoy, was largely limited to show models. But the scenes at this year's Aug 3 to 6 ChinaJoy in Shanghai suggest that players in the domestic gaming industry developers have been busy targeting the wallets of the fairer sex too.
While men flocked to booths featuring the latest action games, Zhuhai-based game developer Xishanju's booth was filled with women. After all, the company's 3D dress-up game Yunshangyuyi is targeted primarily at them.
According to Xishanju's chief executive officer Guo Weiwei, the game was created after the developers realized that female gamers accounted for nearly half of the total players in another one of their games, a massively multiplayer online role-playing game (MMORPG) called Jianxiaqingyuan. Guo noted that women usually make up only 20 percent of the player base for MMORPGs.
According to a report released by the Shanghai Online Games Association in April, the number of Chinese female game players reached 367 million in February, up 6.4 percent from a month earlier.
Although most women play card or business management simulation games, a growing number is now spending greater amounts of time on action-based titles such as the massively popular multiplayer online battle arena game Strike of Kings by Tencent Games.