Picture books feature 24 Chinese solar terms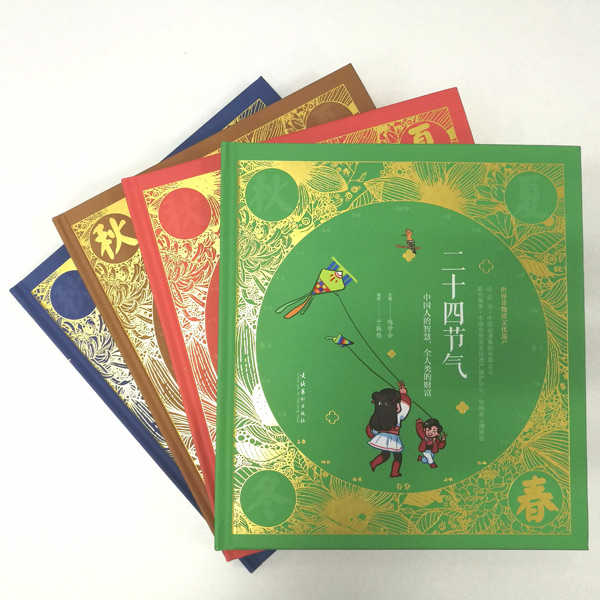 A set of picture books featuring the scientific principles and customs related to the 24 Chinese solar terms has recently been published.
The ancient Chinese used to divide the sun's annual circular motion into 24 segments, with each measuring around 15 days, to represent a "solar term", which indicates the seasonal climate changes and the consequent life cycle events of plants and animals.
The terms originated in the Yellow River area and the names of the solar terms reflect the observation of the heavens, temperature, rainfall and other natural phenomena in this region.
For more than 2,000 years, Chinese people have used the solar terms as guides for their agricultural practices.
The Twenty-Four Solar Terms, knowledge in China of time and practices developed through observation of the sun's annual motion, was listed as an intangible cultural heritage by UNESCO in November 2016.
The set of picture books, titled The Twenty-Four Solar Terms, comprises four volumes, separately introducing the solar terms-six in each of the four seasons.
The knowledge and stories are told by two cartoon characters-Yangyang (the sun) and Yueyue (the moon)-dressed in traditional Chinese clothes.
According to Chen Xuehui, the chief editor of the book set and deputy general manager of the China Animation Comic Game Group, the books follow the traditional Chinese principle of harmony among heaven, Earth and man.