Serial thrillers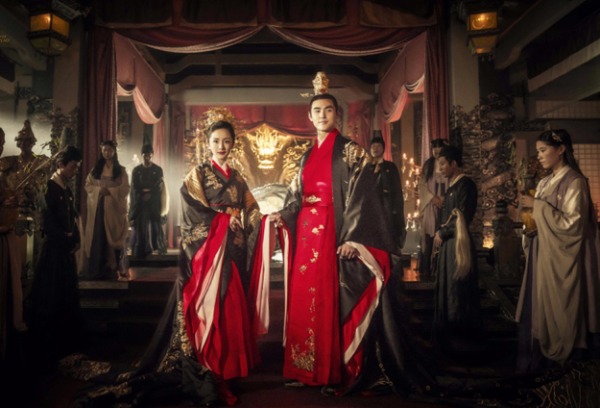 With their lavish productions, set in exotic locations, online Chinese drama serials are seeing a shift toward storylines that encourage empowerment, Xu Fan reports.
Generating nearly 14 billion "clicks" in around 50 days, the fantasy series Legend of Fuyao has become the most viewed online drama of the summer - the most competitive season for reaching young audiences.
Adapted from the hit novel of the same title, the series, co-headlined by Chinese mainland actress Yang Mi and Taiwan actor Ethan Juan, debuted on streaming platform Tencent Video on June 18, and was also aired on Zhejiang TV from June 18 to Aug 13.
Set in a fictional world that is divided into five kingdoms, the 66-episode story follows the adventures of the titular protagonist, Meng Fuyao, a low-ranking servant girl brought up in a martial arts clan.
As she attempts to figure out why she possesses mysterious yet hard-to-control powers, the protagonist embarks on a journey across the five kingdoms upon which she uncovers a thrilling conspiracy and falls in love with the most powerful ruler's crown prince, Zhangsun Wuji.
Thanks to the star power of the actress who plays Fuyao - Yang is followed by 88 million fans on Sina Weibo and is known for her roles in a string of hit fantasy serials - Legend of Fuyao has sparked much online debate, generating over 17 million posts on the micro-blogging platform.
The series has also been welcomed in overseas markets, exemplifying the rising international interest in Chinese drama productions.
In recent years, television dramas set in ancient China have become a popular genre for foreign audiences, with their exquisitely-tailored costumes, detailed sets and exotic locations - from ancient royal palaces to dramatic natural landscapes - capturing the imagination.
Simultaneously released on global streaming services, such as YouTube, Viki and Dramafever, on the same day as its release on the Chinese mainland, the drama has also aired in Malaysia and Singapore. More countries, including Vietnam, Thailand, Cambodia and South Korea, will make local language-dubbed versions, according to an online report by the People's Daily.