Expert: Globalization contributes to China's reform and opening-up
Share - WeChat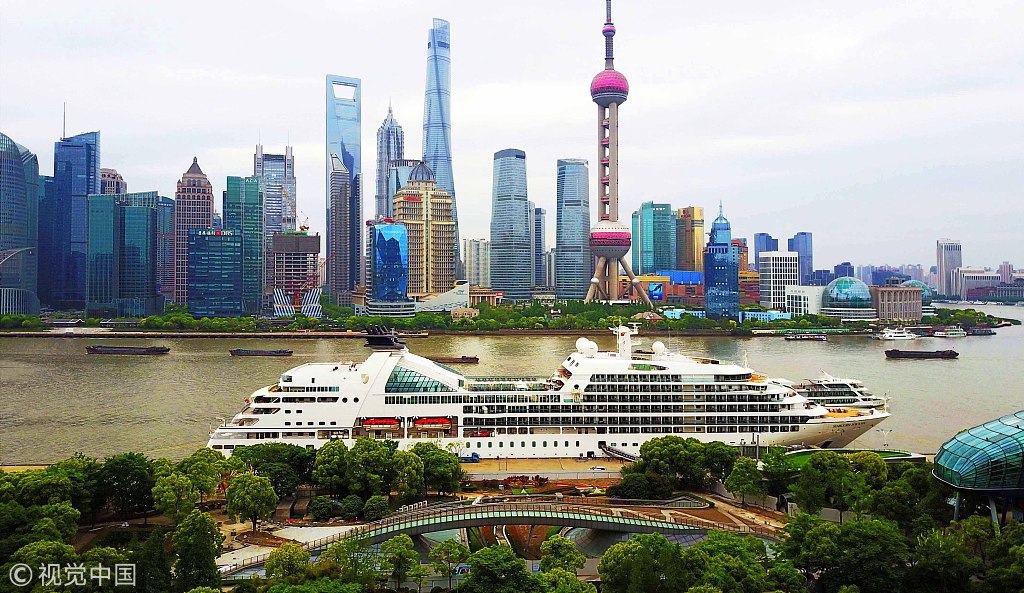 "The success of China's reform and opening-up is largely attributed to globalization that put China on a fast track of development," said Zhou Muzhi, a professor of economics at Tokyo Keizai University and head of the Cloud River Urban Research Institute, in an interview with China.org.cn.
"The fruits of China's reform and opening-up were not gained overnight but after a long period of intense efforts," he said.
China's exponential economic growth took place after 2000 because of its admission to the World Trade Organization (WTO), and because of the changes to policies that once curbed urbanization, especially the strategy of big city development defined in the 11th Five-Year Plan, the professor said.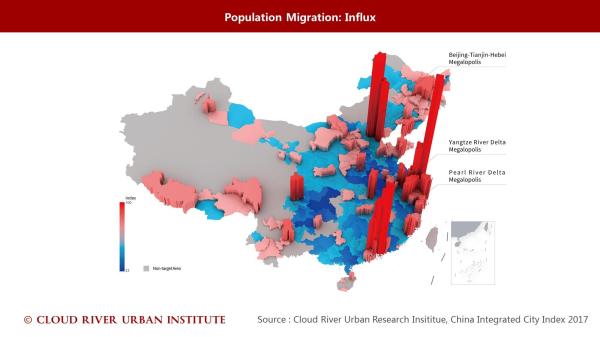 "Joining the WTO helped open up the Western market to China, and cleared the way for a role in global trade, putting China on a high growth trajectory,'' Zhou said.
In 2007, China replaced the US to become the top contributor to the world economy, according to an IMF report. When the US slumped into negative economic growth and held back the world economy during the financial crisis in 2008, China's remarkable economic contribution won worldwide recognition.
However, China's reform and opening up has entered a critical stage, he asserted.
Zhou said China's biggest advantage – low-cost labor, land, environment and taxes – is diminishing.
China as an economic juggernaut after 2000 allowed some problems to be shelved, but the problems are getting worse today.
He said that the solution to those problems is to open wider to the rest of the world.
The relentless growth of China's economy was coupled with the physical expansion of Chinese cities over the past 40 years.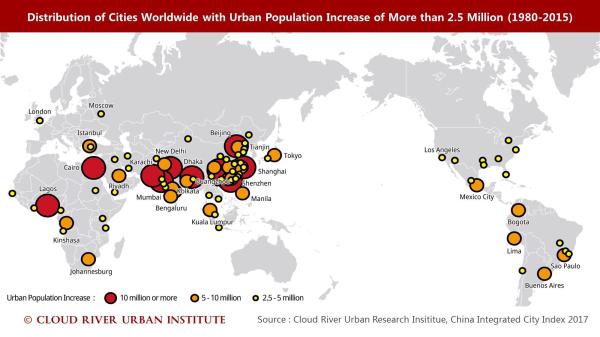 Nearly 20 years ago, Zhou led a survey on urban policies, which accurately projected that the Pearl River and Yangtze River Deltas and the Beijing-Tianjin-Hebei region would become China's three major megalopolises and absorb large populations and industries.
Zhou said the projection proved true because it was based on an understanding that globalization is in essence about exchange and trade.
"Whoever plays a better role in exchange and trade can develop," he said. "In China, the three areas are most active in engaging in exchange and trade."
According to his research, in the 35 years from 1980 to 2015, 92 cities in the world saw their population expand by more than 2.5 million. The list included 30 Chinese cities, mainly coastal and central.
After the 1980s, industries and populations were routed to cities that were more open and more dynamic, because the more open the cities are, the better their economy can perform, he concluded.
"Coastal cities and central cities are ideally more open, " he added.
In his eyes, well planned urbanization needs a holistic top-level design and comprehensive policies and systems.
He proposed that China's urbanization should have four social goals: An intensive society; a mobile society; a sustainable society and the fourth is a civil society.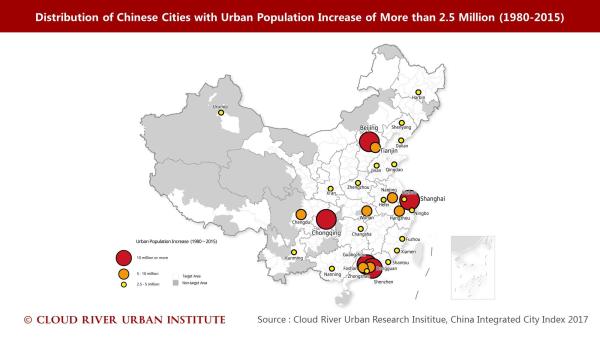 Zhou said China's urbanization kicked off without a good top-level design and supporting policies, spurring many conflicts that have become even more complicated in the course of urbanization.
He argued that sound urbanization needs a holistic approach to reforms in household registration, the land and taxation systems, public services, social security, and administration.
Zhou said China's neighbor – Japan – has experience that China can emulate.
China and Japan both benefited from an open market and experienced rapid urbanization, but Japan has become more open than China in the past 20 years as the bursting of the asset bubble urged Japan to launch a slew of reforms.
Zhou said that the lesson China can learn from Japan is to rely on further opening up to solve problems it faces.
"Opening-up will bring three benefits," he said. "The first is to unleash more dividends, the second is to push for reforms to drive down rising costs, and the third is to better align the Chinese economy with the world economy."