Regulator to clamp down on P2P loans, stock as collateral
Share - WeChat China's top financial regulatory body advocated greater control of potential financial risks emerging from online lending and highly leveraged financing by listed companies.
Financial risks, in terms of both online lending and listed companies' financing through pledging their stocks, are under control at present, according to a statement issued on Monday by the State Council Financial Stability and Development Commission, a Cabinet-level financial regulating body, after its meeting.
The meeting on Friday was chaired by Vice-Premier Liu He. Participants called for strengthening supervision standards after assessing the latest reports about the situation in the two areas in order to control potential risks, said the statement.
"Reform and opening-up in the capital market should be further improved to maintain sound market expectations and stabilize financial markets," it said.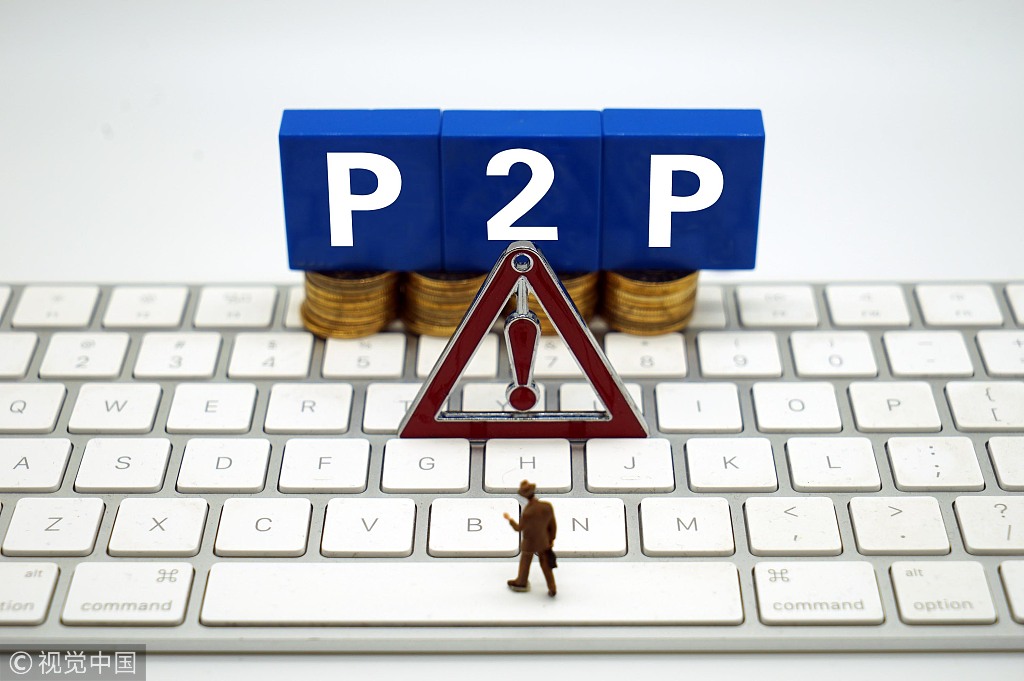 Internet financing, especially through peer-to-peer lending platforms, has seen a number of defaults. Some investors worry that further deterioration of the online financing environment may spill over to cause fluctuations in the broader financial market.
The P2P platforms enable individuals to lend directly to borrowers through the internet. A number of P2P platforms collapsed in June and July, leading to a large number of defaults.
Following that, the country's financial regulators announced 10 measures on Aug 12 to address risks related to P2P lending platforms amid rising corporate defaults, tightened liquidity and strengthened regulatory scrutiny in the broader financial system.
Analysts said the impact of P2P platform failures on the entire financial system is limited.
"We believe financial institutions' direct exposure to P2P platforms is limited," said David Yin, a vice-president and senior analyst at Moody's Investors Service.
Zhu Hexin, vice-governor of the People's Bank of China, the central bank, said on Monday the strengthening of protection for financial consumers is one of the major tasks for the financial regulator to implement in the next few months.
"Measures will be taken to improve investors' understanding in terms of financial knowledge and to help them better recognize potential risks with online lending products," Zhu said at a meeting held by the central bank.
China is expected to further tighten regulation of internet financing, which has become a hotbed for fraud and misappropriation, according to Yin. "The regulations will help stabilize the P2P sector."
Financing undertaken by listed companies through pledging their stocks as collateral is seen as another risky method of borrowing money from the banking system. When the stock price falls, the companies may become unable to repay debts.
The State Council meeting also pledged the reform of the IPO issuance system and improvements to corporate governance of listed companies.