Carving a fresh path through 'sea of death'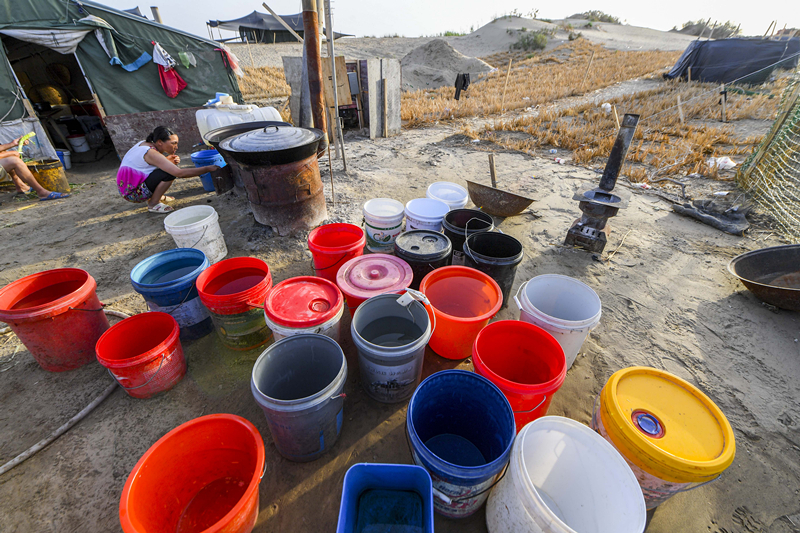 There are a lot of couples in this team, which explains the good teamwork. The men carry up to 70 kilograms of reeds onto the dunes, the women lay the reeds on the sand, and then the men drive the dried reeds into the sand.
Every step in the desert is twice as hard than on stable ground. Some of the women work only in socks.
After work, there is little entertainment. Every day, Yang's wife calls her family.
Zhang said they used to keep chickens in the hope of improving their meal options, but strong winds swept two of the birds away. "We have so many things to talk about when we see someone outside the desert," he said. "Sometimes we long for life in the cities, but when we finally get to the big city, we always miss the serenity of the dunes."