Carving a fresh path through 'sea of death'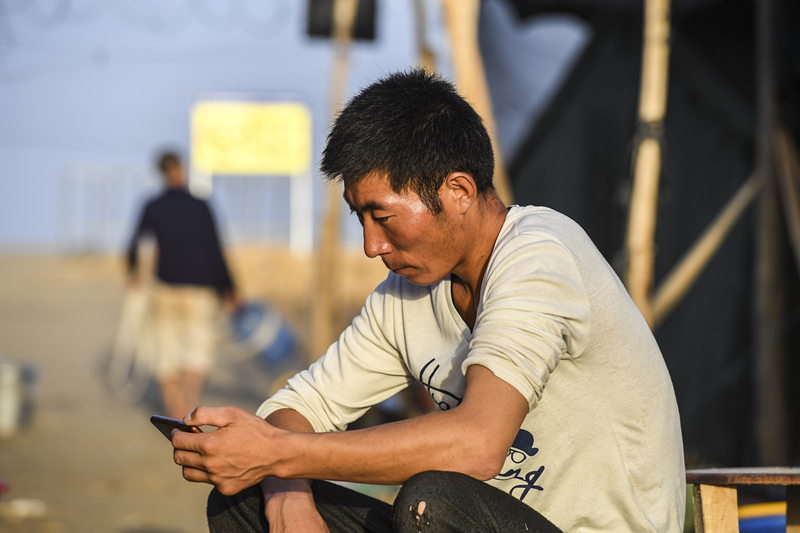 The second, which stretches 424 km, was completed in 2007. It links the resource-rich and densely populated city of Hotan, in southern Xinjiang, with Aral, an underdeveloped city on the northern edge of the desert.
This new road will cover about 330 km and is expected to open in 2021. Hundreds of people from across the country have been recruited to construct it. After starting work in Qiemo, they have reached the desert's hinterland, more than 60 km away.
Li Qiushen, chief engineer of the highway project, who is also experienced in desert road construction, said he understands how difficult this project is.
"The road will pass dense, high dunes in the east of the desert. There are 32 of them, and the highest one towers more than 100 meters into the sky," he said. "There are also ravines between the dunes, with the widest 12 km across. The further we go, the more difficult it gets."
To deal with the limited water, this project makes use of the area's most abundant resource - sand, which is compressed to become roadbed. They dig out sand from the dunes to make the slopes gentler. And to prevent heatstroke, work stops at midday, and sheds have been provided so the workers can rest through the hottest part of the day.