Carving a fresh path through 'sea of death'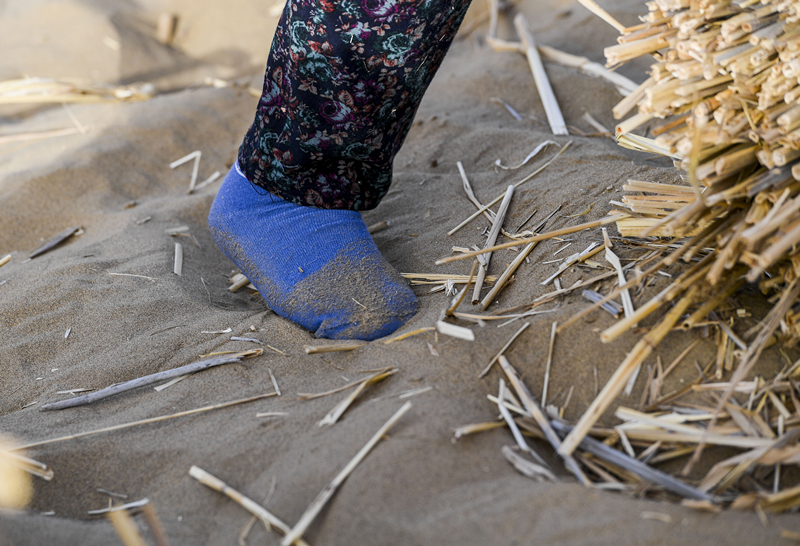 It was 7 pm, but the temperature was still above 50 C. To cool down, Zhang gulped down a bottle of water. There's nothing but sand as far as the eye can see. Eye problems are common among workers, and yet few quit. "The work is hard, but it pays well," Zhang said.
Good teamwork
The sandy roadbed will later be paved with layers of gravel and asphalt. But before that, laying sand barriers is an essential step to prevent the road from being buried by drift sand.
That job goes to Yang Yong, 33, and his 60 co-workers. Along the road, they are building reed checkerboard sand barriers, which look like bars of chocolate from the sky.