Carving a fresh path through 'sea of death'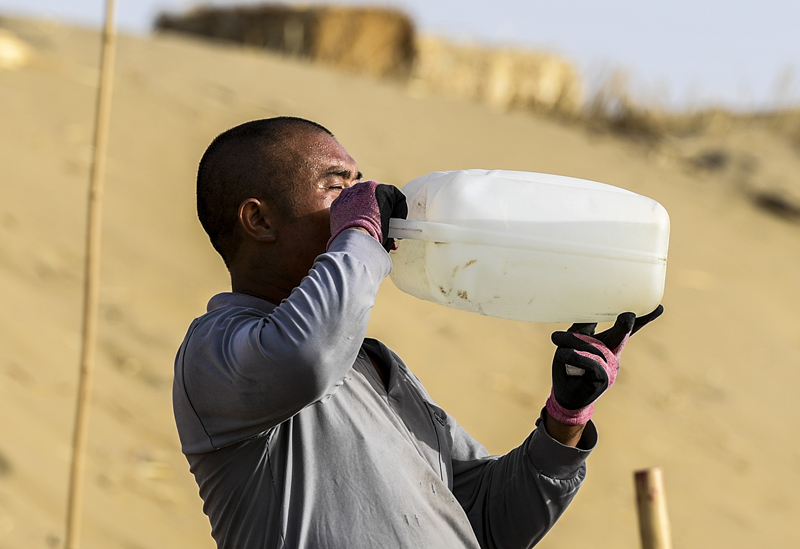 This new road, however, could be his toughest project yet. Working for 10 hours a day, he makes hundreds of trips between dunes, digging up to 2,000 cubic meters of sand.
Towers of sand
More than a half of China's total desert area is in Xinjiang. Roads such as the one being built by Zhang and his colleagues are essential, making it easier for residents and goods to travel through these areas.
The first highway across the Taklimakan was opened to traffic in 1995 and runs north to south from Lunnan town to Minfeng county. At 522 km, it is the world's longest desert highway.