Belt & Road 'transcendental' for LatAm: UN official
Share - WeChat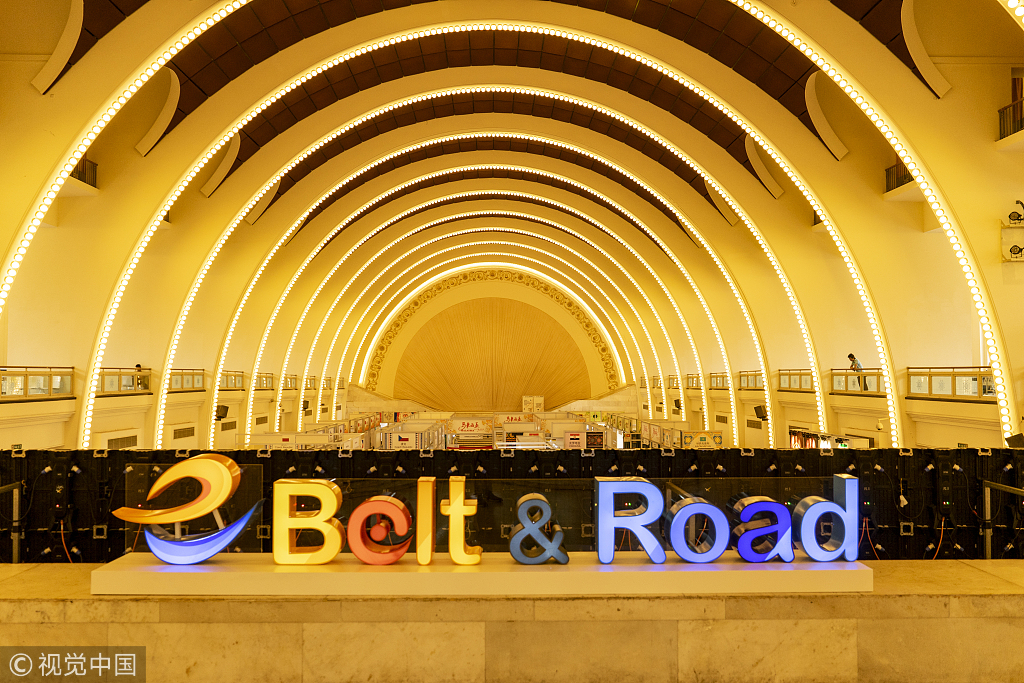 SANTIAGO - China's Belt and Road Initiative is of great importance for Latin America, according to economist Gabriel Perez of the Santiago-based United Nations Economic Commission for Latin America and the Caribbean (ECLAC).
With that in mind, the expert in economic affairs at ECLAC's Natural Resources and Infrastructure Division believes regional countries should strive to form part of the innovative global development scheme.
"It is a transcendental initiative," Perez told Xinhua. "Many regional authorities see it as distant, as if it does not appertain to us, but it is very important to follow up on this project, to see its implications and opportunities, so we can form a part of this new trade and transport route."
The Belt and Road Initiative aims to drive global economic growth and development by boosting infrastructure, financial integration and interconnectivity, which are needed to spur trade between the world's different regions.
The initiative, also known as the Silk Road Economic Belt and the 21st Century Maritime Silk Road, has already helped to spur trade, said Perez.
Over the five years since the idea was first unveiled in 2013, the initiative has gradually evolved from a concept to concrete actions, becoming one of the most popular public policies worldwide, including in Latin America, which is considered a "natural extension" of the route spanning major continents.
At the second ministerial meeting of the Forum of China and the Community of Latin American and Caribbean States (CELAC) held early this year in Chile's capital Santiago, regional countries expressed their interest in the initiative by approving a special declaration on the Belt and Road.
Statistics show "the Asian market, particularly China, is of great importance to Latin American countries, since China is one of the world's most dynamic markets and where a large portion of exports and future growth forecasts are headed," said Perez.
Chinese investment functions as a catalyst in Latin America, serving to bolster the integration of services and infrastructure, Perez added, referring to Chinese companies operating in the region.
"The main thing has been getting the know-how of how services operate. It provides added value, manages large volumes of information and integrates with logistics intelligence, which supports the region's development," said Perez.
According to China's customs authority, trade exchange between China and Latin America and the Caribbean reached some $260 billion in 2017, up 18.8 percent year-on-year.
China is a major destination for bulk goods from Latin America, increasingly importing more agricultural and industrial products from the region and improving the trade structure between the two sides.
According to China's Ministry of Commerce, direct Chinese investment in Latin America has surpassed $200 billion, turning the region into the second-leading destination for Chinese overseas investment.
Today, Latin America is looking to spur its industry, technology and sustainable economic development, which leads it to look to new catalysts for growth.
Experts say that through 2040, regional demand for investment in infrastructure will top $13 billion.
"Infrastructure plays a fundamental role in the development of countries. The United Nations' 2030 development agenda sees it that way, and several of its Sustainable Development Goals are directly linked to the promotion of infrastructure," said Perez.
Regional concern with connectivity "has changed drastically in recent years," which initially focused on just infrastructure and now relies on supplying comprehensive services with a focus on solving any logistical challenges clients may have in the area of cargo transport or port operations.
Latin America and the Asia-Pacific remain connected via shipping, which calls for "adapting port facilities and managing large quantities of containers," in addition to managing the distribution of goods towards the interior, he noted.
In that sense, introducing new industrial models and experiences "becomes essential," Perez said.
Today, Chinese firms in Latin America are spearheading major infrastructure projects, including laying underwater fiber optic cables to better link Chile and the rest of the region with Asia.
Chinese companies are also building roads and helping cities establish sustainable transit networks with electric buses, allowing countries like Chile to make significant development progress, said Perez.