E-commerce spreads its cross-border wings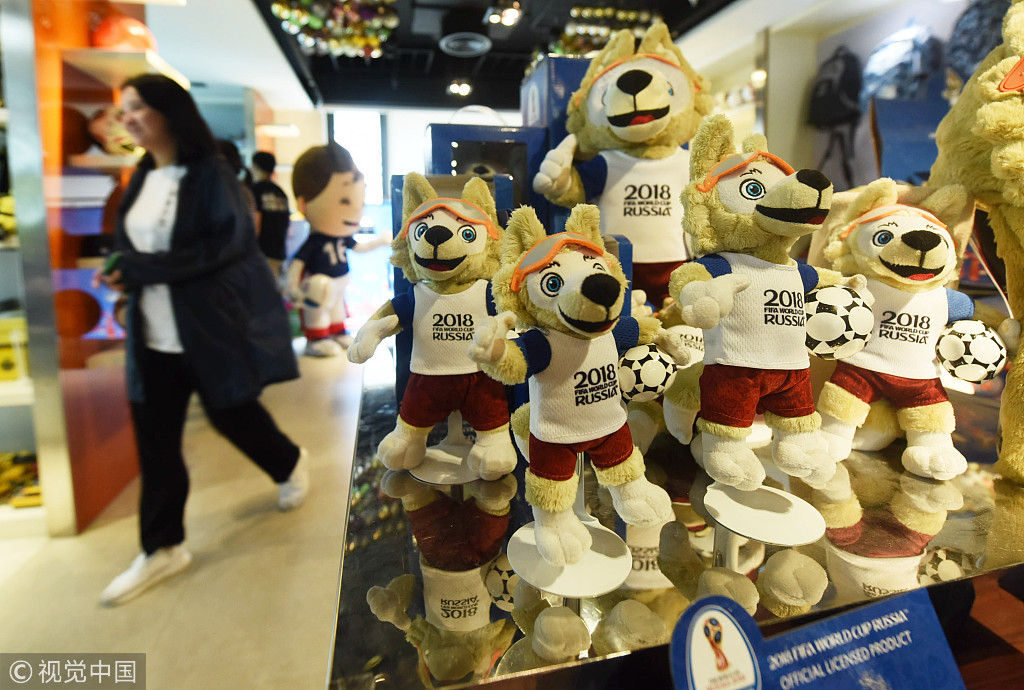 World Cup merchandise helping Zhejiang firm hit back of the net
It has been three weeks since the World Cup ended in Russia, allowing soccer fans worldwide to resume their daily routines.
But this is not the case for Hu Liyong and his colleagues, as they are still busy in Yiwu, Zhejiang province, working on a backlog of orders for World Cup souvenirs from around the world.
Orders began flooding in three months before the monthlong global sporting extravaganza kicked off on June 14, when Hu's company, Danyuan Information Technology, won the bid to be the sole Chinese agent for online sales of 2018 World Cup official souvenirs.
"Since the start of the World Cup, 30 percent of the 100 categories of certified products sold out within a week," said Hu, who founded the company and is a soccer fan himself.
"So far, we have received orders for World Cup-related products from more than 100 countries and regions, with those from the United States, Chile and Brazil comprising the main bulk," he said.
Hu is just one of the millions of entrepreneurs in China cashing in on burgeoning cross-border e-commerce.
Statistics from the General Administration of Customs show that cross-border e-commerce has become the main growth engine for the country's foreign trade, with a combined volume-both exports and imports-of 4.7 trillion yuan ($688 billion) last year, a year-on-year increase of about 77 percent.
Globally, cross-border shopping will comprise 20 percent of e-commerce by 2022, with sales of $627 billion. The Asia Pacific region, driven by China, will become the largest e-commerce cross-border region for both imports and exports, according to a report by research company Forrester.