From 2008 to 2022: Legacies from the Olympics
Share - WeChat Ice Ribbon, a new legacy of Olympics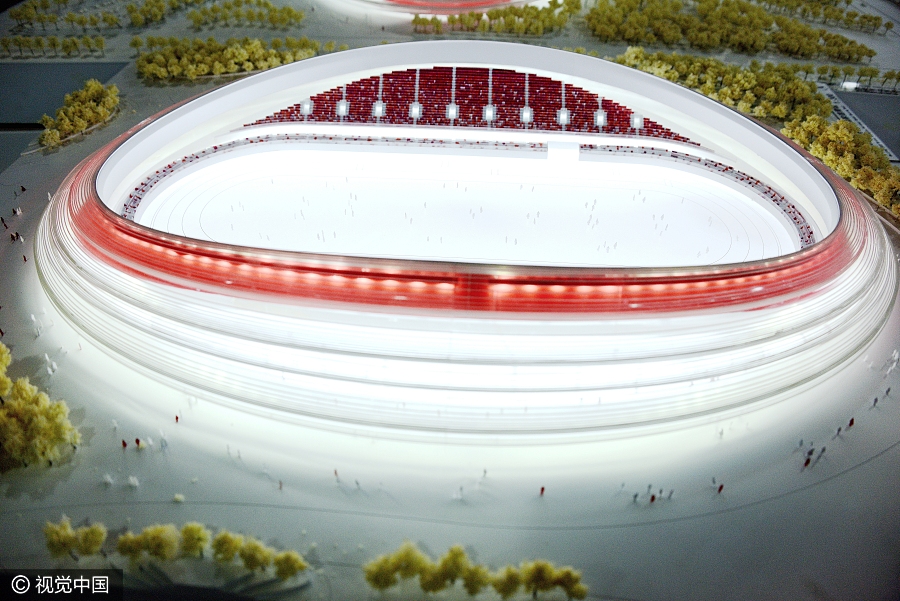 Sitting in the Olympic Forest Park next to the Beijing 2008 tennis facility, the National Speed Skating Oval, dubbed the "Ice Ribbon", began construction last April, with its main structure scheduled for completion this September, and is expected to be completed by the end of 2019.
The oval will cover 80,000 square meters and hold a capacity of 12,000 people. The oval will stage speed skating races at Beijing 2022.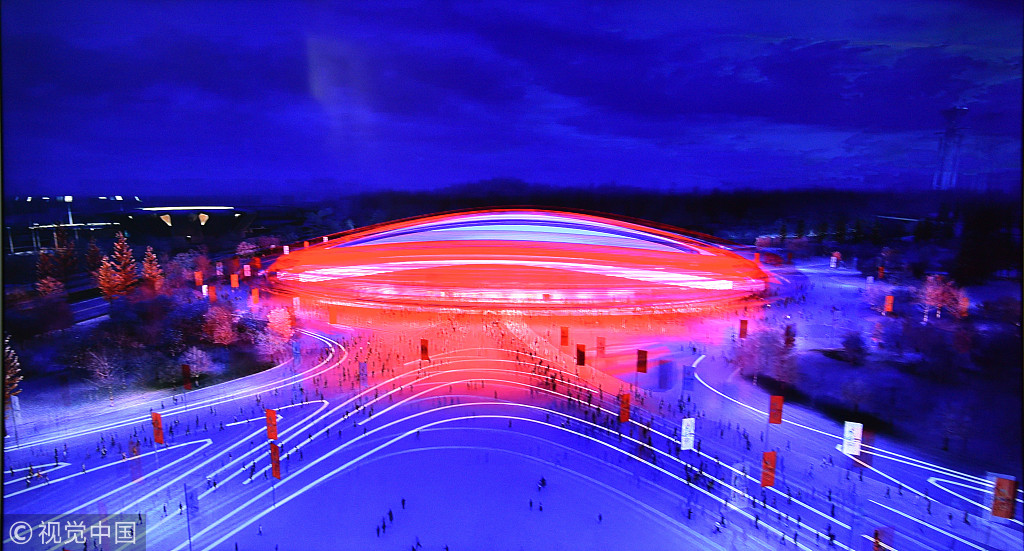 Twenty-two separate light strands (or ribbons) flow up and around the oval, representing the speed and trail of this sport. At night, the facade will create an exciting spectacle, with each of the strands becoming dynamic ribbons of light, able to change to an endless array of lighting programs.
Its 12,000-square-meter ice-covered areas will enable it to become the largest skating facility in Asia.
The new speed skating oval will be able to serve amateur skaters in all seasons after 2022 with a 10,000-square-meter public rink, also a fitting addition to the architectural legacy of the Olympics.