Stage sirens take to the silver screen
Share - WeChat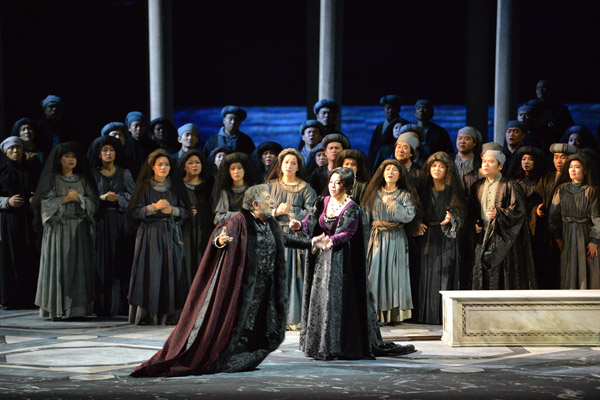 The upcoming exhibition also invited the Metropolitan Opera, the Royal Opera House and the Teatro Real to showcase their opera film productions.
Lucia di Lammermoor, Donizetti's tragic masterpiece, and Francesco Cilea's tragic opera Adriana Lecouvreur, both by the Royal Opera House, will be screened in China for the first time.
Two works by the Metropolitan Opera, The Pearl Fishers by French composer Georges Bizet and The Sleepwalker by Italian composer Vincenzo Bellini, which were screened at last year's exhibition will return to China this summer.
The Teatro Real, the Spanish opera house that was founded in Madrid in 1818, will bring Puccini's Madama Butterfly and Verdi's La Traviata, two of the world's most widely staged operas.
"It has become a hot trend to watch opera films at the cinema in recent years. Opera films have undoubtedly become an important way to link the theater with its audience and to enlarge their market influence," says music critic Wang Jiyan, who introduces the opera films to the audiences before they are screened.
Joint organizers of the exhibition, Broadway Cinemas, are offering various forms of set-stamp purchase, which will allow opera fans to watch the films for the affordable price between 50 ($7.4) and 100 yuan.
Most Popular